Stair Lifts & Chair Lifts for Pittsburgh Homeowners
From Highland Park to Brookline, Troy Hill to Point Breeze, Access Elevator provides top-of-the-line stair lifts and chair lifts for homeowners throughout Pittsburgh. With decades of experience, Access Elevator will help you choose the best chair lift and stair lift solutions for your Pittsburgh home.
Stair Lifts to Make Pittsburgh Staircases Accessible
If you need help climbing stairs, a sturdy stair lift from Access Elevator is the perfect way to make the stairways in your Pittsburgh home more accessible. Whether you have a simple straight stairway or a more elaborate staircase with turns and landings, Access Elevator has the right stair lift solution for you. Our trained mechanics will capably install your chosen stair lift, ensuring its safe and proper operation.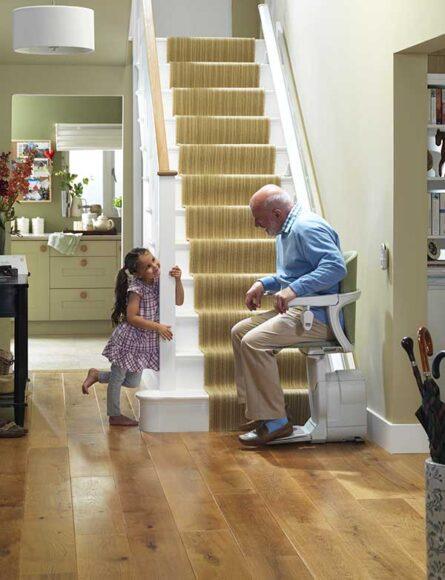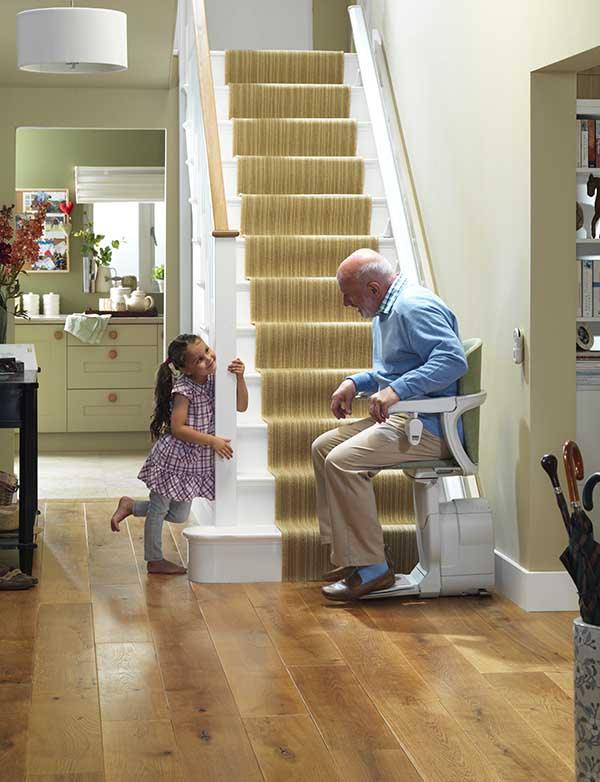 An array of optional features can optimize your stair lift, making it even more useful and convenient. For example, a retractable stair lift rail is a mechanized safety feature that keeps walkways clear. The stair lift rail is in place when you need it, and otherwise safely tucked out of the way.
A remote call/send button allows you to automatically bring the stair lift down to a lower floor or landing, or place it in position on an upper floor, as needed. Other stair lift features enjoyed by our Pittsburgh customers include power swivel options to make exiting the stair lift easier and a space-saving foldable chair. Available on certain stair lift models, a parking kit places the stair lift's chair in a suitable resting position, such as a landing.
Chair Lifts: Unlimited Accessibility in Your Pittsburgh Home
For those who depend on a wheelchair for their mobility, stairs can become obstacles. Access Elevator installs several different kinds of chair lifts to provide easy access to every part of your home. From unenclosed wheelchair lifts to efficiently raise you up to the porch of your Pittsburgh townhouse to an enclosed vertical platform lift that bypasses the staircase so you can reach your upstairs bedroom with ease, chair lifts from Access Elevator give you the unimpeded access you need.
American-made chair lifts from Access Elevator mean quality you can trust. With many different styles and over 200 color options, these quiet, energy-efficient chair lifts fit perfectly into your Pittsburgh home's décor. Access Elevator backs up our work with a 4-year warranty—one of the best in the industry.
From shaftway platform lifts that blend in seamlessly with the building's architecture to hybrid platform lifts that look just like an elevator, chair lifts from Access Elevator meet the American Society of Mechanical Engineers (ASME) A18.1 Safety Standard for Platform Lifts. This nationally recognized safety standard ensures that chair lifts from Access Elevator give you the dependable service you require while moving you securely from one floor of your home to another.
For a wide selection of chair lifts and stair lifts, plus expert installation and dependable service, homeowners in Pittsburgh trust Access Elevator. Call us today at 888-668-5438, and find out why so many Pittsburgh residents rely on Access Elevator to meet their stair lift and chair lift needs.