Home Elevators, LU/LA Elevators, Stair Lifts and Wheelchair Lift Service in Buffalo
With more than 256,000 residents, Buffalo is New York's second most populous city.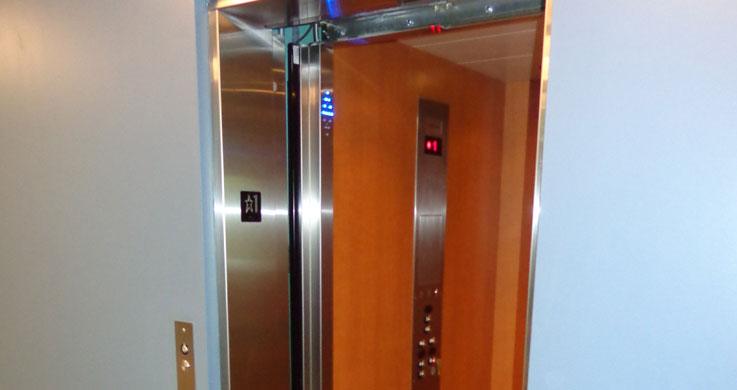 Buffalo is home to an array of wonderful cuisine, beautiful art galleries, a vibrant theater district, great museums, exciting sporting venues, popular festivals and so much more. Buffalonians take great pride in their city…and for good reason! If mobility issues are making it more difficult for you to remain in your Buffalo, NY home, Access Elevator is here to help! Established in 1969, we have earned a reputation as the name to know in residential elevator installation and service, enclosed wheelchair lifts, and straight & curved stairlifts. We understand that our customers want to maintain their independence in the comfort of their home, without compromising safety, and our lineup of 100% American Made products are designed to help you do exactly that! So, whether you are in Black Rock, South Park, Elmwood Village, Kaisertown, Willert Park, Allentown, Lasalle or anywhere in between, Access Elevator is the only call you need to make for quality products backed by exceptional service.
Buffalo, NY has a rich history and a variety of wonderful historic buildings and homes.
While older architecture offers a great cultural richness it doesn't always compliment our modern way of living. Fortunately, Access Elevator has the solution. Whether you live in one of Buffalo's many beautiful historic homes on Delaware Street or a new home in West Seneca, we can provide you with the custom-tailored mobility solutions you need. From shaftway lifts, enclosed & unenclosed wheelchair lifts and Savaria lifts to curved & straight stair lifts, hybrid wheelchair lifts and more — if you need it, Access Elevator can supply it! Not only are all of our products made right here in the U.S., but they are surprisingly affordable and are installed by our exceptional team. At Access Elevator, we don't just sell mobility equipment, we work with you to develop a strategy that best meets your needs, suits your Buffalo home and fits your budget.
Get Started Today with a Residential Elevator Installation Quote
From the Buffalo Skyway to Bailey Avenue, Delaware Park to the Buffalo River — wherever your Buffalo, NY home is located, you can depend on Access Elevator to provide you with the enclosed wheelchair lifts or unenclosed wheelchair lifts you need and the personal, attentive service you deserve. Our friendly and knowledgable staff will be happy to discuss your options and help you select the right Savaria lifts, shaftway lifts, hybrid wheelchair lifts, straight stairlifts or curved stairlifts for your unique situation. Contact us today, and experience the Access Elevator difference for yourself. We appreciate the opportunity to assist you.