Stiltz Elevator, Symmetry Elevators and Vacuum Elevators for Syracuse, NY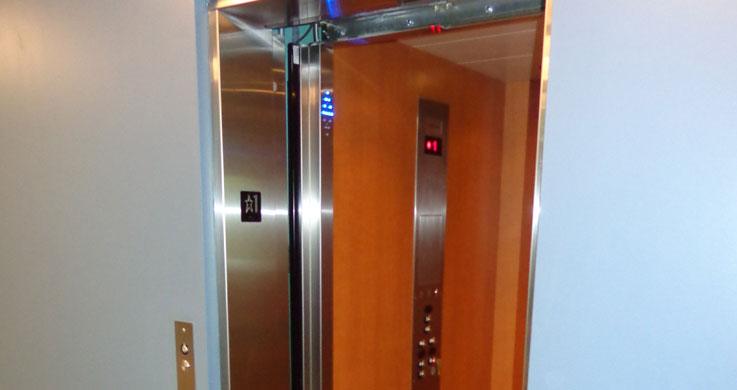 Syracuse is the economic and educational hub of Central New York, and in 2010 Forbes ranked Syracuse at #4 in the top 10 places to raise a family. There is lots to love about life in Syracuse! So, if mobility issues are making it increasingly difficult for you to remain comfortably in your home, you don't need to move — you just need to call the professionals at Access Elevator! Established in 1969, Access Elevator is the name to know in residential elevators, shaftway lifts, enclosed wheelchair lifts, unenclosed wheelchair lifts, straight stair lifts, curved stair lifts — you name it! Not only do all of the quality products we offer provide you with an excellent value, but they are all American Made. So, you can be confident that you are receiving technology and innovation that is build to last. From Eastwood to Valley, Lakefront to Washington Square, wherever you are in the Greater Syracuse area, Access Elevator is at your service!
Whether you have a beautiful historic home or live in a new property, Access Elevator has the experience, tools and resources to adapt your Syracuse home to meet your needs. We understand that our clients want to remain comfortably in their home, without compromising their safety or mobility, and our products are designed to help you do exactly that. In fact, we carry all the industry's top equipment, including Savaria lifts, hybrid wheelchair lifts and more. Whatever you choose, you can have peace of mind knowing that all of our residential elevators, enclosed wheelchair lifts, unenclosed wheelchair lifts and other fine equipment are installed by our team of knowledgable and experienced professionals. So, whether you are near Syracuse University, Burnet Park, Onondaga Lake, Eerie Boulevard or anywhere else in Syracuse, you are in the most capable hands with our outstanding team.
With a 100% American made lineup of products, the finest installers in their trade and nearly 50 years in business, Access Elevator is your source for Syracuse's finest home mobility solutions. We don't just sell equipment, we work with you to understand your goals, evaluate your Syracuse home and provide you with a best fit solution. Best of all, whether you choose from our selection of shaftway lifts, curved stair lifts, straight stair lifts, hybrid wheelchair lifts, Savaria lifts, or anything else, all of our home mobility solutions are surprisingly affordable. Experience the Access Elevator difference for yourself, and see why so many Syracuse residents trust us for their mobility needs.
---