Stair Lifts & Elevators for Churches and Synagogues Serving Pittsburgh, Buffalo, Rochester, Syracuse, Erie, and Surrounding Areas
Making Your House of Worship Accessible
Are members of your aging congregation no longer able to attend services? Are you losing a legacy member? Accessibility should be a priority for every house of worship, especially since churches are a place where congregations not only gather together to worship but also to build community.
Your facility may need to provide access from the parking lot to the building, the sanctuary to the choir loft, altar, platform, control room, or stage. Multi-level buildings must be accessible from one floor to the next. Access Elevator provides options to meet the needs of your congregation, regardless of your church building's layout and design.
We Can Help
Whether you're looking at new construction or retrofitting an existing church, adding an accessibility lift can provide a safe and convenient way to get between floors. Our lifts can be installed indoors or outdoors, they're American made, and designed to help you create a more welcoming, inclusive place of worship, conscious of all persons' individual needs
Contact your local Access Elevator office today and our knowledgeable, professionally trained design consultants can help you find the elevator or lift that's right for your budget and your facility.

What does "ADA Compliant" mean?
The 1990 Americans with Disabilities Act (ADA) provides guidelines for what is necessary for organizations to provide accommodation to individuals with disabilities. While churches are exempt from complying with Title III of the ADA, portions of their facilities may need to be updated as a result of Title I requirements.
Safety Guaranteed
Access Elevator products are guaranteed safe and dependable. All our lifts comply with federal, state and local code enforcement rules and regulations, including satisfactory ADA design. With Access Elevator, you are guaranteed a great product and great professional, individualized care, with a commitment to meeting your place of worship's accessibility needs.
Beyond federal, state and local requirements, churches must consider a higher calling to provide buildings that are not stumbling blocks to all who would come.

Church Stairlifts
Increasing your church's accessibility will allow for higher church attendance. Your place of worship will be even more welcoming with greater accessibility afforded by stairlift installation to otherwise unaffordable or unachievable architectural barriers.
A Great Fit: A cost efficient chairlift from Access Elevator can accommodate virtually all stairways both straight and curved. Stairlifts are quiet, compact, and convenient so your stairs can be shared with everyone, even while the stair lift is being used. When not in use, stairlifts can be folded inward to maximize space capacity. One of our highly trained sales team members can provide your congregation with a FREE Evaluation and quote. They can also help you decide if a stairlift, wheelchair lift, or elevator will be the best fit for your facility.
Although not ADA compliant, Access Elevator stairlifts can accommodate virtually all stairways, and can be completely installed in just a few hours, allowing prompt usability.
Church Wheelchair Lifts and Vertical Accessibility Lifts
Our platform wheelchair lifts are an ADA compliant solution designed to overcome architectural barriers with platforms rather than stand-alone seats. A cost-effective platform can create convenient access without compromising the character and design of your worship facility. With thousands of configurations, a platform or hybrid platform/elevator lift will help you achieve accessibility close to a full elevator.
Elevators for Churches, Synagogues and Other Houses of Worship
LU/LA (Limited Use/Limited Application) Commercial Elevators are the most versatile ADA compliant solution to your needs. With a capacity to carry up to 1400 pounds and fully automatic functionality, they provide vertical access for everyone, including able bodied passengers, persons with disabilities and even children in strollers. A variety of attractive finishes are available to fit your decor.
Our church elevators also include several safety features including an emergency backup power system, an in-car emergency alarm button and phone, a safety break system, and more.

Knowledgeable Customer Service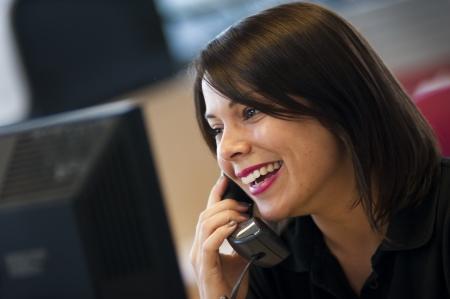 Access Elevator is one of the leading providers of stairlifts, wheelchair lifts, and home elevators in upstate New York and Western Pennsylvania. Our stair chairs, elevators and platform lifts are available to customers in Buffalo NY, Rochester NY, Syracuse NY, Pittsburgh PA, Erie PA. and surrounding areas. We install our products into private homes and commercial buildings, and we also extend our services to houses of worship. We have a great deal of experience with church architecture, so the configuration of the structure is no obstacle. Our knowledgeable elevator and stair chair consultants are here to answer your questions.
Give us a call today 888-668-5438.