Commercial Elevators in Buffalo, NY
When searching for elevator solutions for your Buffalo commercial space, you need to find superior, reliable equipment and expert installation. And because having an elevator in your building is no longer a luxury but a necessity, finding the right elevator contractor for your Buffalo, NY, location makes the difference.
Commercial Elevators and Vacuum Elevators in Buffalo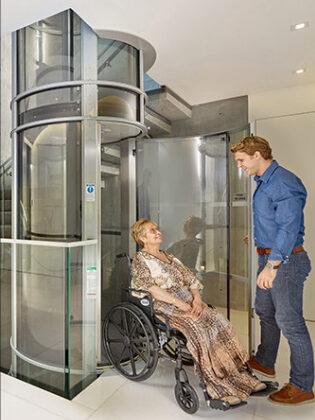 As you look at commercial elevator options, consider the vacuum elevator. An innovative technology, the vacuum elevator will change the landscape of how people and materials are transported from one floor to another.
The pneumatic vacuum elevator can be installed where others cannot because of its minimal footprint and unique design. Among the advantages it provides:
No pit excavation, hoist-way, or machine room required.
Green technology with pneumatics.
Maximum two- to three-day installation.
Minimal maintenance.
Design allows for 360-degree views.
Lifting capacity of 525 lbs. or three people.
Three main components: exterior cylinder, elevator car, suction assembly.
Commercial Elevators: LU/LA Elevators for Buffalo, New York
Limited Use/Limited Application (LU/LA) elevators meet the highest level of safety required for elevators in Buffalo. Designed to meet the requirements of the ADA, the LU/LA elevator is ideal when a traditional passenger elevator is not practical or required by code. It is perfect for schools, libraries, churches, multi-unit housing, and residential use.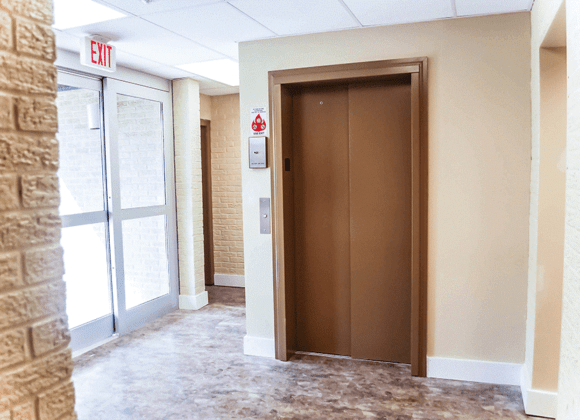 The LU/LA elevator has the shallowest pit depth and shortest overhead necessary in an elevator. With up/down indicators and energy-saving lighting, this is a great choice for many applications. The benefits include:
Smooth start and stop.
Automatic self-leveling capability.
Custom wood cab.
Up to six stops available.
Wide 36-inch doors.
Integrated emergency phone.
Emergency lighting.
Reliable and functional elevators are essential to visitors and residents in Buffalo, New York. As the second largest city in New York state, Buffalo boasts a city population of over 255,000 people. Situated on the eastern shore of Lake Erie, Buffalo is a major gateway for travel to Canada through the Niagara region., Niagara Falls is one of the main draws to the area.
The city is a cultural hotspot and offers many things to see and do. Attend a summertime concert in Canalside and take a picture with the famous statue of Shark Girl. Tour the Darwin Martin House, a Frank Lloyd Wright masterpiece. Take a guided whitewater rafting tour through the rapids of the Niagara River. Kids and adults alike will enjoy the Buffalo Zoo and the interactive adventures at the Buffalo Museum of Science.
From commercial service elevators at visitors' favorite places to residential elevators, these options make moving people and materials from level to level easy and safe. We ensure that your business or home elevator is installed professionally and offer ongoing elevator maintenance to keep it in good working order.
Keeping your commercial building accessible and beautiful is a priority, and this includes a well-working elevator. At Access Elevator, we are your go-to Buffalo elevator company. Contact us today at 716-215-7413 to schedule an appointment.