Stairlifts, Stairway Lifts, Straight Stair Lifts and Curved Stair Lifts Serving Pittsburgh, Buffalo, Rochester, Syracuse, Erie, and Surrounding Areas
Whether you're looking for a new, used, rental or lease in curved or straight stairlifts, Access has you covered. With all of our affordable options, there is a stair lift for everyone. As always, Access Elevator features the best stairlift line up in the business from Stannah, "The stair lift people."
The industry leader in stair lifts.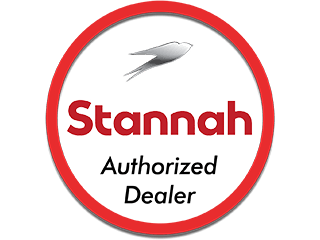 Access Elevator and Lift is one of the oldest, most trusted providers of accessibility equipment and residential elevators. We have made life and living more accessible for thousands of Americans since 1969. Finding the right stair lift to fit your needs is easier than you think.
Here you will find a complete line of robust standard stairlifts from the compact and easy to use Stannah Sienna to the luxurious custom Stannah Starla. Our highly skilled and trained staff is available to provide you with complimentary and personal assessment of your specific needs.
Either side, any angle
We can accommodate virtually every stairway shape, size and angle, carrying you smoothly in a straight line, around corners and up multiple flights….on either side of the staircase.
Go to any level in your house with confidence, ease and safety
With a stair lift, all floors of your house are readily available to you. So no matter how many times you need to go upstairs to get your glasses or head downstairs to do laundry, you'll enjoy your entire home.
Always in reach
You can send your lift up, call it down and use it to carry light items either way because our lifts come standard with remote controls.
Compact design
Seat, arms and footrest fold up easily when not in use using only 12.75" at the seat and only 8" of your stairway. Our lifts are designed to complement your home décor. We offer several fabric and vinyl choices for each lift.
Key Safety features:
Seat belt, obstruction sensors that stop the lift should something block its path, seat swivels away from the stars, locking into place while you get on or off the lift, constant pressure controls stop the lift instantly when release to ensure safety, final and mechanical limits prevent the lift from traveling beyond the track, folding rail is an available option on most units to prevent a tripping hazard.
Reliability
Stannah provides a lifetime warranty on the motor and gearbox of all registered units. Stannah life tests all products for the equivalent of 10 years use on all parts and 20 years use on the motor and gearbox.
Access Elevator and Lift is available to assist you in Bringing the Upstairs Down to you!TM
The first and most common question we are asked by customers who call about a stair lift is, "How much is your stair lift?" People are led to ask this question because many stair lift companies only sell one brand, sometimes only one model. Other companies say they handle three or four brands, but in reality they only sell or "push" one – usually the lowest cost model. This one size fits all approach is rarely helpful to people needing assistance on stairs and who are trying to make a wise purchase decision. The truth is, "there is no one stair lift make or model that is best for everyone!" People come in all shapes and sizes as well as ability to operate a machine safely on a stair case. In addition, stairs are built in many different configurations with obstacles to safe stair lift use at the top and lower landings. To learn more about what stairlift is best for you and your home please contact Access or your local Access Elevator and Lift dealer. We proudly serve Pittsburgh, Erie, Buffalo, Rochester & Syracuse with state-of-the-art stairlifts and wheelchair lifts.