Stairlifts, Home Elevators, Wheelchair Lift and Platform Lift Sales in Ithaca NY
Access Elevator is a reliable resource for home elevators and stairway lifts in Ithaca, New York.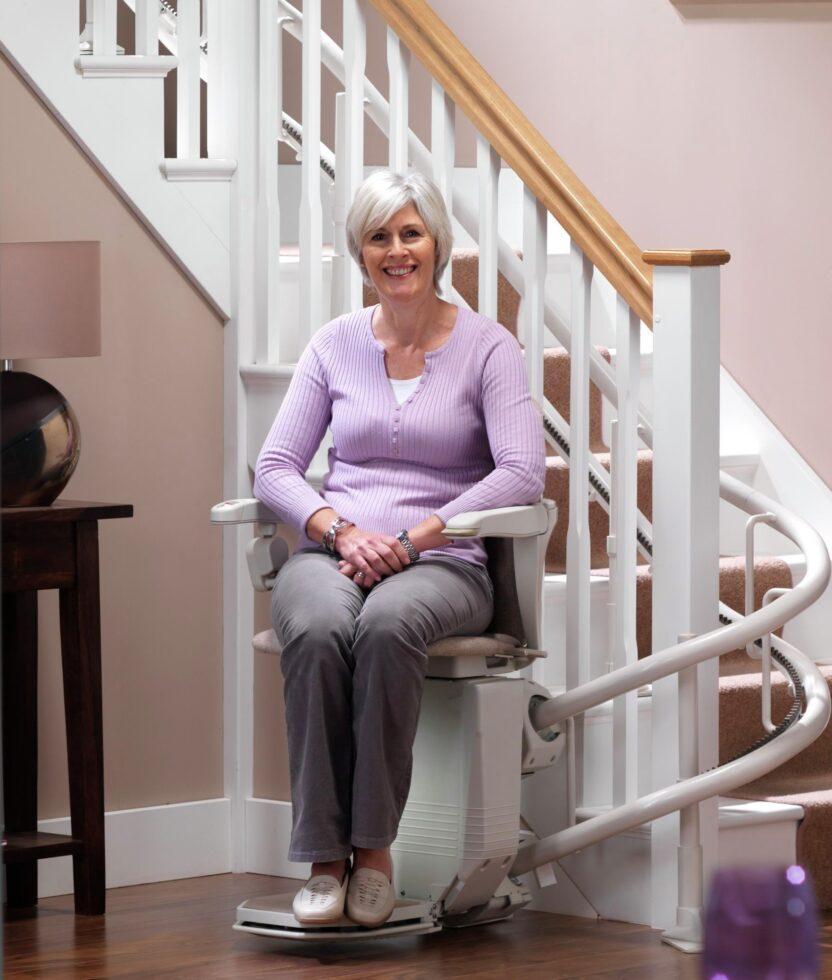 We take our responsibility to the people in this area very seriously, and we provide comprehensive, high-quality mobility solutions. The products that we offer our clients are manufactured by the leading names in the home mobility industry. When it comes to stair lifts, we source our units from Savaria Lifts and the Stannah stair lift company. Stannah is a company that has been around since the 1800s, and during the last several decades, they have emerged as a true innovator in the stair chair industry. Our customers have the opportunity to choose between a number of different models, and there are configurations that can fit seamlessly into any stairway configuration. This includes landings that may be irregularly shaped.
In addition to the stairway lifts that we offer, we are also a leading supplier of Ithaca, New York wheelchair lifts. Once again, we get these lifts from the leading manufacturers, and there are many different options available. We custom craft all of our lift solutions to suit the needs of each respective client, and this is something that we take a great deal of pride in. If you need a curved stair lift, we have you covered, and we also offer enclosed wheelchair lifts, hybrid wheelchair lifts, shaftway wheelchair lifts, straight chair lifts, and unenclosed wheelchair lifts.
Residential Elevators for Ithaca, NY Homeowners
In addition to our stair lifts and platform lifts, we also offer residential elevators, and this would include vacuum elevators. If you are looking for a Stiltz elevator or a Symmetry elevator, we have you covered, and we also carry LU/LA elevators. A home elevator can provide a more comprehensive mobility solution, and you can benefit from this type of home improvement even if you have no difficulty getting up and down the stairs.
Let Us Answer Your Questions!
There are some types of products that the average layperson is simply not going to know a great deal about. Without question, residential elevators, wheelchair lifts, and stairway lifts would fit into this category. We know that our customers are going to have questions, and our knowledgeable specialists are fully prepared to provide answers.
If you would like to speak with one of our Ithaca, NY stair lift and home elevator consultants, give us a call right now at 315-215-5438.
---