Commercial Elevators in Rochester, NY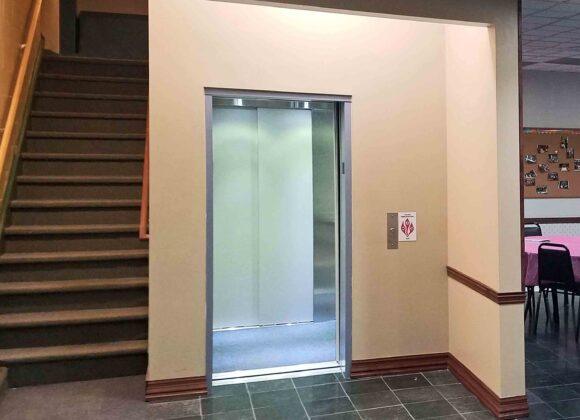 These days, residential elevators are gaining popularity with aging Rochester, NY residents, but commercial elevator solutions are just as important. Access Elevator is the go-to destination for commercial elevators in Rochester, NY. Our team is one of the most reputable companies providing elevator solutions to businesses throughout Monroe County.
Having an elevator in your business ensures that the property is accessible to all employees and customers. Individuals with mobility issues can't always rely on stairs or inclines. A commercial elevator makes your business compliant with regulations with the Americans with Disabilities Act (ADA) and convenient for everyone.
Commercial Elevators: LU/LA Elevators in Rochester
LU/LA elevators or Limited Use/Limited Application lifts adhere to ADA requirements to provide access to low-rise business properties that cannot install traditional passenger elevators. LU/LA elevators work well for shorter multi-level businesses that may require 50 feet of vertical travel and a maximum of six stops.
LU/LA elevators use a 1:2 cable hydraulic drive system, smooth start and stop operations, and heavy-duty rollers and guides. The lifts include door design options to complement any business's interior, including vintage bronze, ivory, black, white, and gray.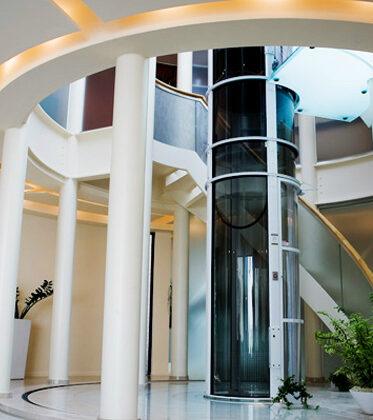 The units are also incredibly safe and have features like emergency manual lowering, Braille characters for vision-impaired individuals, and an instantaneous safety braking system. LU/LA elevators are excellent options for multi-level libraries, churches, schools, and more.
Commercial Elevators and Vacuum Elevators for Rochester, NY
For commercial properties in Rochester, NY, that don't have a lot of square footage to spare for a passenger or freight elevator installation, a vacuum elevator is a great option. Access Elevator is an authorized installer for Pneumatic Vacuum Elevators (PVE), available in three options: single passenger, three-passenger, and wheelchair lifts.
Vacuum elevators rise to 35 feet vertically and can make up to four stops. The unit requires minimal installation and can fit in most multi-level properties. The lifts work by using air pressure to push the elevator car up and down instead of using traditional cables to perform the same task. Powerful pumps above the lift are responsible for reducing air pressure below, which helps the car descend gently.
Rochester is New York's third most populous city, next to NYC and Buffalo. It's at the center of a major metropolitan area that spans six counties and contains over 1.1 million people. With such a bustling city, it's essential to make your business as available and welcoming as possible to the locals, so contact Access Elevator at (585) 442-8480 today to request elevator service.