Access Elevator in Syracuse, NY Wheelchair Lifts, Home Elevators, Stair Lifts such as Savaria and Stannah Stairlifts, Vacuum Elevators, Platform Lifts and More in Syracuse, NY
At Access we strive to provide prompt professional service. We employ only the best local sales and service people which cannot be matched by today's internet sales machines. You will find we have a commitment to our long term relationship which is why the majority of our sales come from satisfied customer referrals.
Syracuse, NY Home Elevator Sales
Our volume allows us to provide the industry's best lifts at the most competitive prices , including stair lifts, wheelchair lifts, vertical lifts, platform lifts and home elevators. As a respectable installer you will not receive "pressure sales tactics" or unwanted follow-up calls so we make it easy to have a simple consultation that allows you to make a decision that meet your particular needs.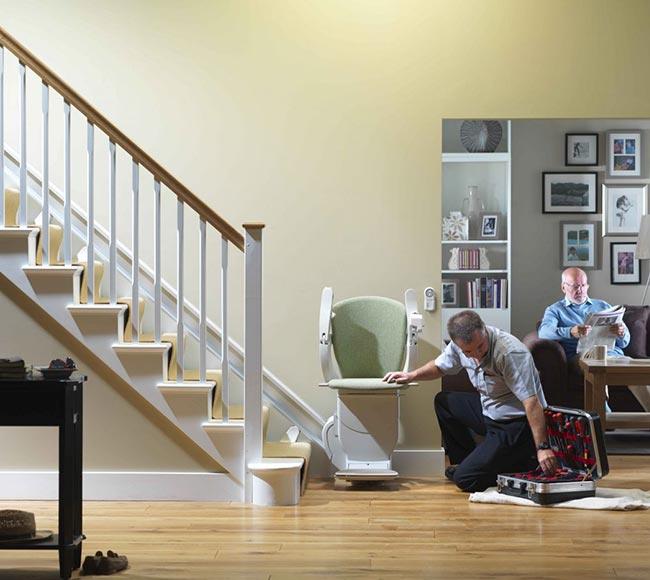 Service in Syracuse, NY
Our installation and service mechanics are factory and field trained to ensure your lift's safety and reliability. Because our installers are not "sub-contracted" like you find elsewhere we provide a "100% service and labor warranty" for the first 6 months you own your lift. You will enjoy piece of mind knowing Access will be available when you need us for warranty, service or maintenance.
We look forward to serving your needs…
Sean Fenton, President