Symmetry Elevators, Residential Elevators Serving Pittsburgh, Buffalo, Rochester, Syracuse, Erie and Surrounding Areas
Simply Today's Best Home and Residential Elevators – Period.
Why Symmetry Home and Residential Elevators?

While home elevators have been seen as a luxury item in the past, today they are much more of a necessity. With our aging population the use of a home elevator for mobility is now the norm in multi-level construction. The home residential elevator can provide a safe and convenient way to get between floors.
Whether you're looking at new construction or retrofitting an existing home, you're looking for craftsmanship and long-term quality. Symmetry elevators can provide both. All of the Symmetry residential elevators installed by Access Elevator are custom-built, custom designed, and made in America.
Who is Symmetry?
Symmetry is a 100% American owned and operated Home Elevator and Accessibility Company. All Symmetry Elevators are designed and engineered for installers and homeowners, not shareholders. Symmetry is a privately held company that means there are no shareholders to pay. Symmetry's investment and yours goes into producing the best and most reliable elevator system available today.
Symmetry is a hand selected local dealer network throughout North America that is comprised of the most qualified and competent Sales, Installation and Management teams. Access Elevator's installation team covers Upstate NY and Western Pennsylvania.
HOW MUCH WILL MY SYMMETRY HOME OR RESIDENTIAL ELEVATOR COST?
---
Details
Travel: Maximum of 50' (minimum 12" between stops)
Speed: 40 FPM
Load Capacity: 950#
Overhead Minimum of 8' (96") with remote controller
Pit depth: 6" minimum (8" preferred)
Two stops
Single opening
Three year limited parts warranty
This information is intended for informational purposes only and should not be used for construction.
Please contact your local Access dealer for a job specific drawing.
Request More Information
Request Conventional Information
Choose Your Cab Selections
Symmetry offers a 7' 0" Flat panel veneer in Oak, Maple or Birch as a standard feature. Not what you're looking for? Use our own in house custom cab shop you can upgrade to the industry's best and most cost-effective cab to add a personalized touch.
Wood Choices for Elevator Car Panels
Match the style and quality of any home with Custom wood designs. Choose from Maple, Birch, Red Oak, White Oak, Hickory, Cherry, Mahogany, Walnut, or Alder. Standard stain options include Satin Clear, Traditional Cherry, Golden Oak, and Country Pine.
Standard



BIRCH MAPLE RED OAK
---
Optional





Alder Cherry Hickory Mahogany Walnut White Oak
---
Stains




Clear Coat Country Pine Golden Oak Traditional Cherry
Fixture Options
Car operation panels, phone boxes, hall calls, and handrails available in Polished or Brushed Stainless Steel, Polished or Brushed Brass, Vintage Bronze, and Black. You can also provide your own lighting fixtures for a personal touch.
Metals









Brushed Polished Brushed Polished Oil Blackened Black Satin Black Vintage
Stainless Stainless Brass Brass Rubbed Stainless Steel Bronze
Steel Steel Brass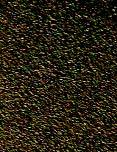 Ivory Architectural Bin Goldsmith Cast
White Silver Bronze
Gate and Door Options
With multiple gate and elevator car door options, your Symmetry Residential Elevator can be packaged with one of our Safety First, residential elevator cars and landing gate selections. Our offerings are available in manual or power operation: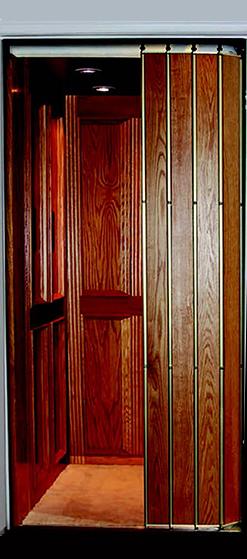 Tambour Style Wrap Around Door – Side slide roller enclosure wraps around the car exterior, providing a larger walkthrough opening.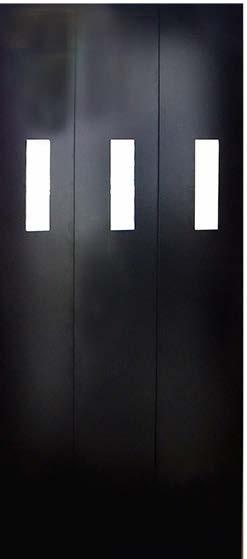 The Symmetry Safety 3-Panel Car Door – Industry-leading design, three-panel side sliding door. Available in standard black or optional white, vintage bronze and brushed stainless steel finishes.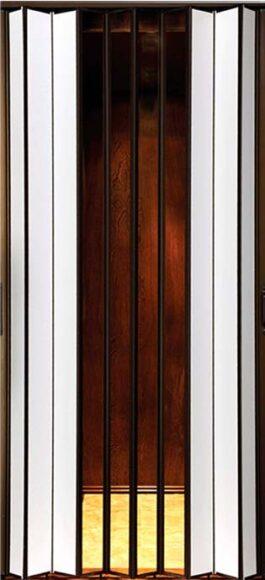 Accordion Door – Available in hardwood veneer, laminate, clear acrylic, bronze acrylic and aluminum.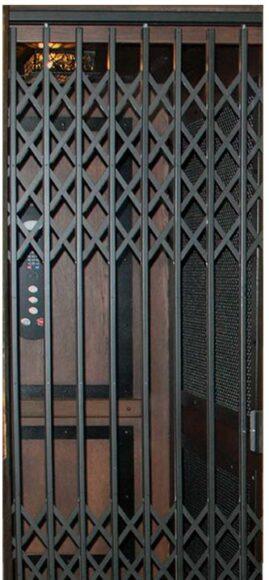 Enterprise Collapsible Gate – With light curtain safety sensors (manual only).

Two & Three Speed Automatic Elevator Doors
The look and convenience of a commercial elevator, designed with custom interiors to match your home. Automatic, single-touch entry side sliding doors are available in stainless or beige painted steel to allow complete matching to your existing home colors and décor.
Two and three speed doors are available in two configurations:
Elevator Car Door Only: Integrates with existing swing doors in your home for a traditional look. Compatible with Symmetry hoistway door package.
Elevator Car Doo & Hoistway Landign Doors: Fully automatic, single-touch opening and closing.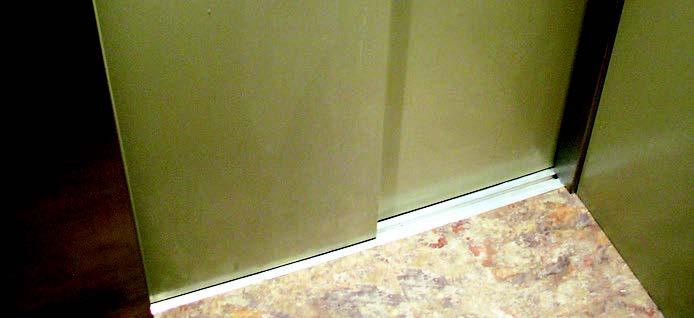 Choose Your Drive System…
Quality without compromise. Each drive system is ruggedly engineered to provide years of reliable service. Whether it's the whisper quite operation of the Hydraulic Drive, the space savings of the machine roomless Inline Gear Drive (IGD) or the Winding Drum that offers a perfect blend of features you can rest assured that you are choosing quality. That is why your Symmetry home elevator features the industry's best warranty.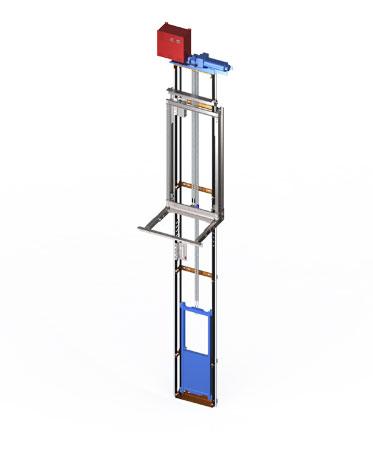 Inline Gear Drive
Symmetry's only machine room-less elevator system. The inline gear drive does not require a machine room – saving you space and money.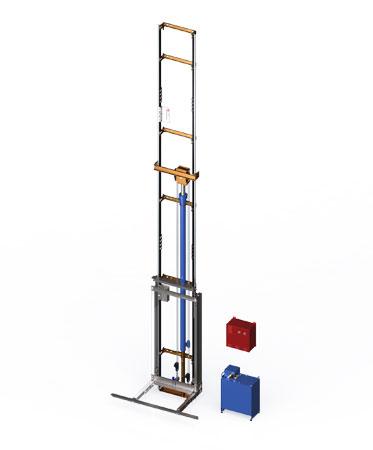 Hydraulic Drive
Our hydraulic home elevator system is known for its quality, safety and quiet ride. It has more standard features than any home elevator on the market today.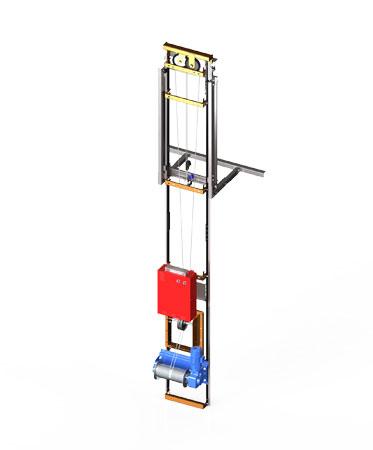 Winding Drum Drive
The Symmetry winding drum elevator system utilizes heavy duty aircraft cables attached to a rotating drum.