Curved Stair Lifts and Stannah Stair Lifts
Serving Pittsburgh, Buffalo, Rochester, Syracuse, Erie, and Surrounding Areas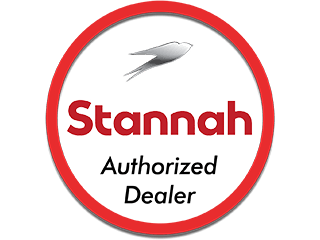 If you have difficulty getting up and down stairs you are not alone. Every year thousands of people look for a solution to the problems posed by the staircase in their home.
Is a Curved Stairlift for Me?
Access Elevator and Lift offers curved stairlifts which have tracks that are specifically designed to travel around corners, across intermediate landings and even up spiral staircases. Each curved stairlift is designed to suit your individual staircase. We use advanced PhotoSurvey technology to make accurate measurements and we have all the options available to ensure the best possible fit for your staircase.
If the idea of having a stairlift installed seems daunting; our curved stairlifts can usually be fitted in a couple of hours.
HOW MUCH WILL MY CURVED STAIRLIFT COST?
Curved Stairlift Features: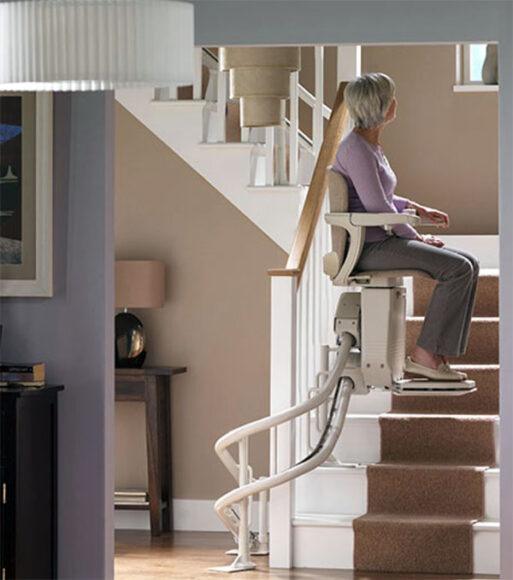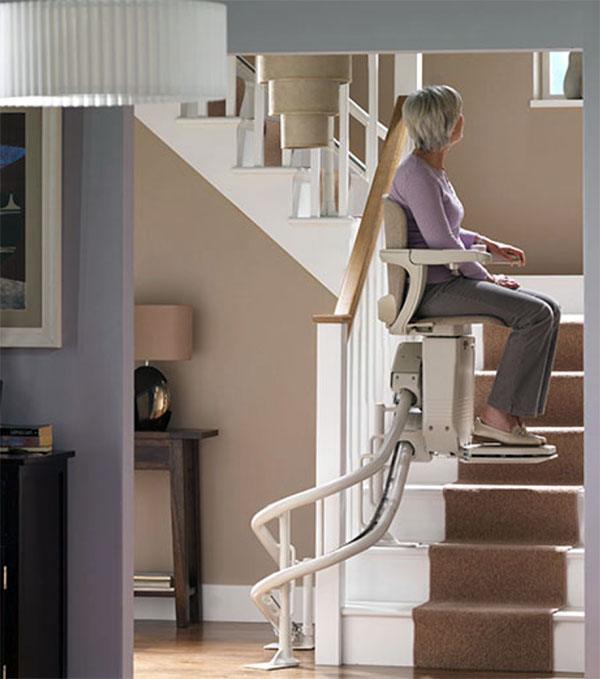 Continuous Charge: The continuous charge function allows the lift to be parked on any part of the track when it is not in use. This means you do not need to worry about where you leave your lift on the track as the batteries will charge in any position.
Powered Swivel: When you arrive at the top of the stairs you will need to swivel your seat around so you that you exit onto the landing safely. If you have a manual swivel you will find a handle at either side of the seat. By pressing either handle down, or pulling up, you can swivel the seat around to face the landing, where it will lock in place, allowing you to dismount safely. If you choose the powered swivel option the swivel is operated by continuing to hold the toggle when you arrive at the top of the staircase. Our powered swivels have a manual override for emergency release to improve stairway access if required.
Powered Footplate: The footplate and seat can be folded up to increase available space leaving the staircase as clear as possible for other users. Lifted and lowered by hand, manual footplates are fitted with an easy fold mechanism that minimizes the strength required to fold the footplate up and down. If you choose the powered footplate option it will remove the need for you to bend down to fold or unfold the footplate. You can choose to have a footplate that folds automatically when the seat is folded and unfolded, or that is operated separately to the seat by a switch in the seat arm so you can raise and lower the footplate while seated.
Parking and Calling your Stairlift: Most stairlifts come with remote controls; this means you can send your stairlift up and down the track without having to sit on it. This not only allows you to park your stairlift at the top or bottom of the stairs, it is ideal for multi-user situations as your stairlift can be called between levels, just like an elevator.