Access Elevator is proud to offer Glass Cab Elevators from Cambridge Elevating.

Home elevators are growing in popularity all across the country, and Access Elevator is at the forefront of the latest offerings for their customers.
Rather than hiding your home elevator back in a corner, you can make it a statement piece to your home. A glass cab elevator from Cambridge Elevating will transform your ideas of what a home elevator can be.
Click below to contact us and learn more about Cambridge Glass Elevators
Contact Us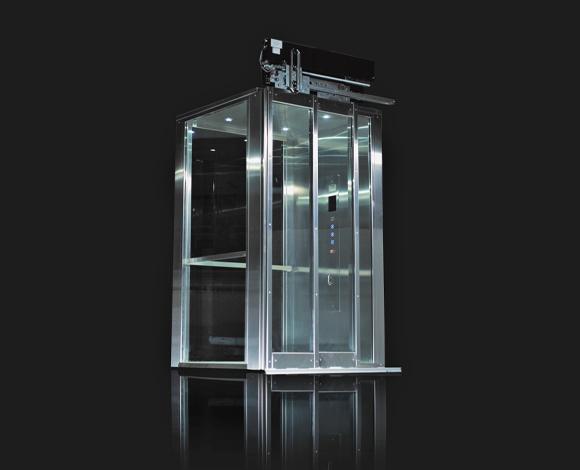 Glass Cab Elevators: Elegance for All to See
Whether you are remodeling your home to add an elevator, or you are building from the ground up, having the right home elevator can make all the difference in how you enjoy your home. Having a glass cab elevator in your home provides a way to see your home in unique ways that are otherwise impossible with other elevator cab styles.
You might take advantage of the amazing views that you have on your property by having a full glass wall in your house where your glass cab elevator can rise up and give you spectacular overviews. This unique elevator cab style can be a defining feature in your house and will change the atmosphere of the entire home.
These glass cab elevators feature an array of high-quality finishes as well as textures for the home elevator. Whether you like the industrial look and want a stainless-steel finish, or you want a more classic look with the satin black finish, there are many options to choose from to customize the home elevator to match your style and your home.
Benefits of Cambridge Glass Cab Elevators
When you are choosing what style of home elevator you want, glass cab elevators should be at the top of your list.
A glass cab elevator will match just about any décor in any home because that home's style literally shows through the glass cab elevator. You get to enjoy your home in a different way while also appreciating a functional device that helps all members of the family.
Rather than hiding your home elevator away, you can make it a focal point in your home.
It helps to add value to your home as a mobility-friendly option that isn't available in other homes.
And don't forget that a glass cab elevator helps to allow natural sunlight to filter through your home rather than block it.
All of this makes the elevator and the room seem bigger because you can see through the elevator and beyond.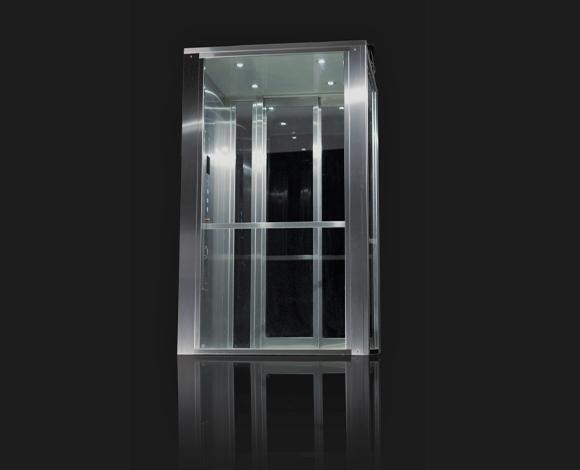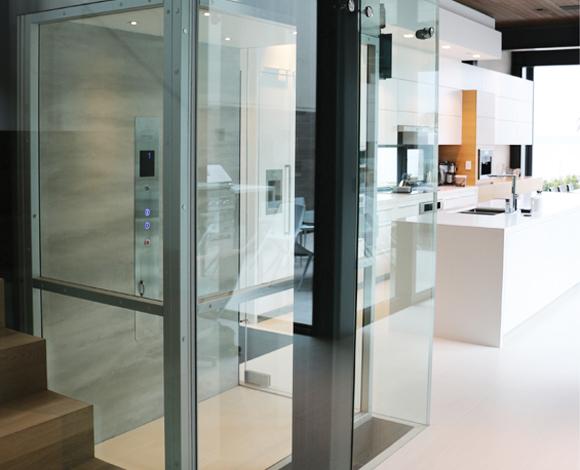 Glass Cab Elevators: It's About Vision
Cambridge's Glass Cab option is available on our residential elevator models with highly flexible designs that allow for maximum creativity. We would be glad to consult with you on any upcoming projects, to create a masterpiece of form and function. Discover how Access Elevator & Cambridge Elevating can work with you and your design team to integrate the elevator, as well as any design or custom elements, into your home with ease.
Glass Cab Features:
Bright aluminum extrusion frame, with 6mm laminated glass
panels
Stainless steel ceiling panel
Stainless steel Car Operating Panel (COP) cover strip, fasteners
& hardware
Optional paint color match
3-Year Limited Factory Parts Warranty
Car Operating Panel (COP)
A car operating panel, or COP, is the main control unit for our Cambridge glass cab elevators, here are is a little about these COP's:
Stainless steel COP
Dual illuminated hall call station pushbuttons
and position indicating push buttons on COP
Emergency stop switch on COP
LED/dot matrix Digital Position Indicator (DPI)
in car
Fully automatic operation
Microprocessor controller with relays for basic
operation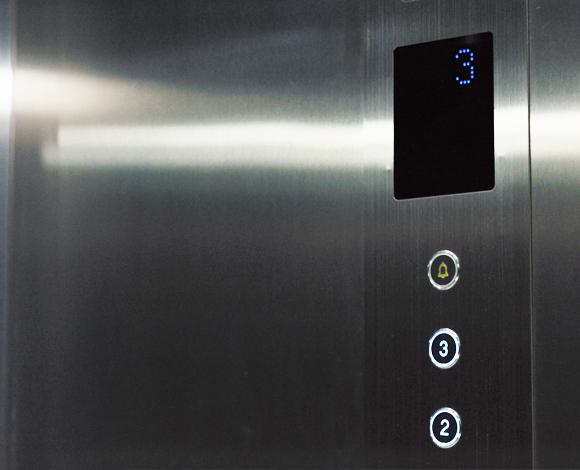 Cambridge Glass Cab Options
Finishes

Satin Black
Glass

White PLAM Grey PLAM

Grey RAL – #7047

White RAL – #9010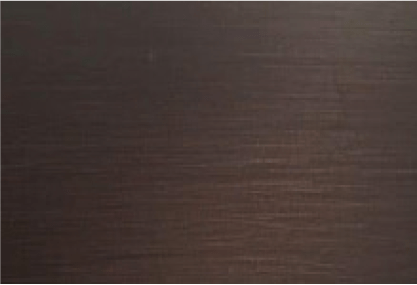 Bronze RAL – #09/60600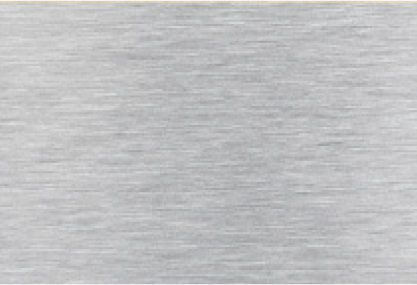 #4 Brushed Stainless Steel
---
Glass Options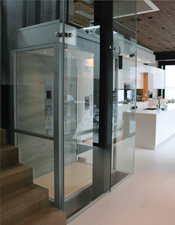 Glass Cab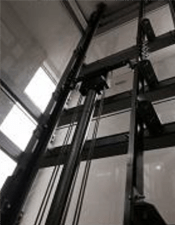 Custom Painted Mechanical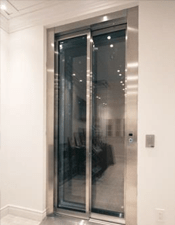 Glass Sliding Door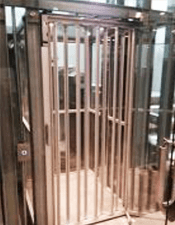 Visifold Gate
---
Call Stations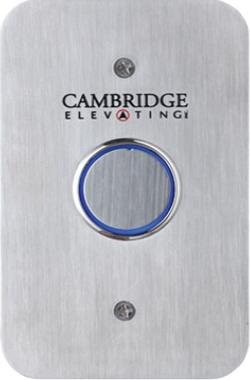 Standard Call Station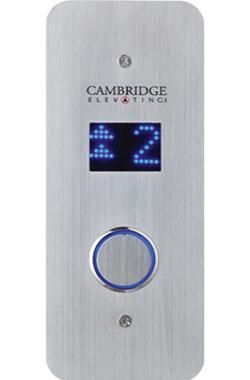 Digital Position Indicator Call Station (DPI)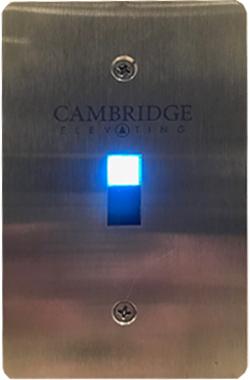 Hands-Free "Wave" Call Station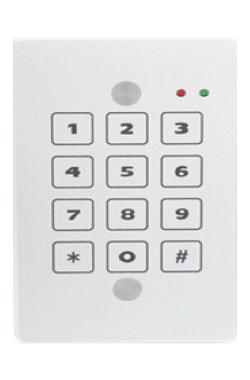 Numeric Keypad Call Station
---
Hand Rails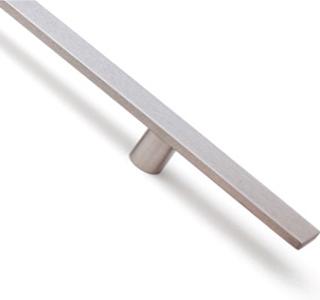 Handrail 1.5″ Flat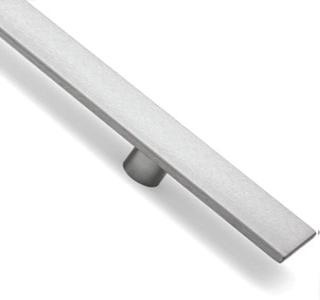 Handrail 3″ Flat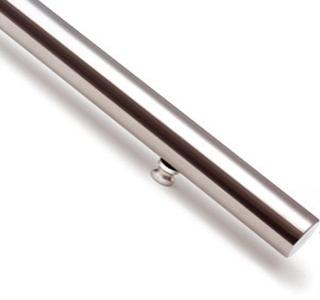 Handrail 2″ Dia. Cylinder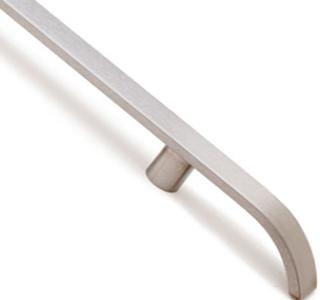 Handrail 1.5″ Flat Curved Ends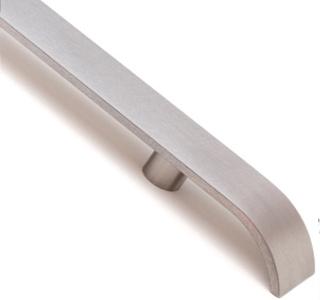 Handrail 3″ Flat Curved Ends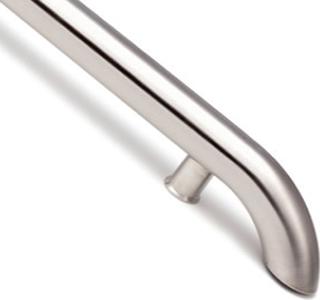 Handrail 2″ Dia. Cylinder Curved Ends
---
Lighting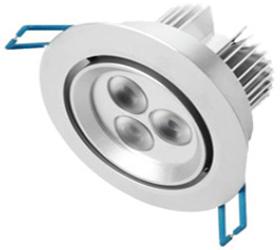 Low Voltage LED Lights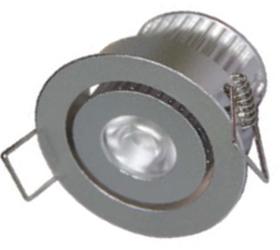 Low Voltage LED Spotlights