Home Elevators, LU/LA Elevators, and Residential Elevators for Rochester, NY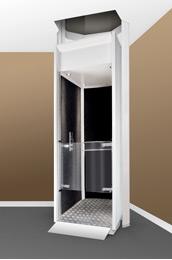 Rochester, NY is known for its unique combination of small-town accessibility and big-city services. A great place to live and work, Rochester features world-class culture and entertainment, excellent shopping, affordable housing, and so much more. But what do you do when mobility issues make it more challenging for you to remain safely and comfortably in your Rochester home? Who do you turn to for high quality, affordable solutions? The answer is simple — you look to the professionals at Access Elevator! In business since 1969, Access Elevator has proudly served homeowners throughout Rochester and the surrounding communities with exceptional, American made products and world-class customer service. In fact, we are your source for Savaria lifts, enclosed wheelchair lifts, unenclosed wheelchair lifts, shaftway lifts, straight stair lifts, curved stairlifts, hybrid wheelchair lifts and more. So, whether you are in South Wedge, Charlotte, Highland Park, Upper Falls, Homestead Heights, Beechwood or anywhere else in the Greater Rochester area, one call to Access Elevator is all it takes!
Rochester was founded shortly after the American Revolution. Like most early settlements, Rochester features a wide array of beautiful historic buildings and homes. Although this helps add to Rochester's unique charm it can pose a challenge to those with mobility issues. With close to 50 years in business, Access Elevator has helped many local homeowners overcome these challenges with quality Savaria lifts, residential elevators, shaftway lifts, and other mobility solutions. In fact, we work one-on-one with each of our clients to ensure that they are matched with the right products to suit their needs, fit the demands of their Rochester home and meet their budget. Best of all, each of our enclosed wheelchair lifts, unenclosed wheelchair lifts, and other mobility products are made right here in the U.S. and are installed by our experienced and knowledgeable technicians. So, you can enjoy safety and convenience in your Rochester home.
From University Avenue to the Genesee River, Swillburg to North Winton Village, wherever you are in and around Rochester, NY, Access Elevator has your complete home mobility solution! Our friendly and knowledgable staff will be happy to help you compare any of our fine products and assist you in selecting the straight stair lifts, curved stairlifts, hybrid wheelchair lifts or residential elevator that is right for you. Contact us today to learn more. We appreciate the opportunity to serve you and add your name to our long list of satisfied customers!
---