Are you thinking of a permanent solution for your loved ones with a mobility issue? Owing to an accident, a chronic problem, or cardiac arrest, many people have to face mobility restrictions. Therefore, running around the house or moving up and down the stairs are completely prohibited. That is why these people must be constantly becoming dependent on you or others. If you want to put an end to this problem and make their lives easier and more convenient, you should opt for a wheelchair lift. We, at Access Elevators and Lift, are aware of the importance of accessibility and mobility. Therefore, we bring you highly advanced models of varied kinds of wheelchair lifts that can overcome all architectural barriers at home or in office. We have been one of the leading manufacturers with the only vertical wheelchair lift that has the patented A.W.A.R.E.TM Diagnostics System. So, you can rely on us for well-designed and functional wheelchair lifts.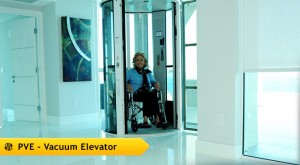 Here, we have put together a few ways to find the right company for wheelchair lifts. Take a look.
Run a Thorough Research
First of all, you should run a thorough research in the market to find a few companies which offer high-quality, highly functional, and sleek designs for wheelchair lifts. Check the internet and look for some renowned names.
Ask Around
Next, you can always ask around in your trusted circles. Nowadays, mobility restrictions are common to a number of people. So, it is possible that a lot of your friends or other family members might have installed such a system at home. You can ask them about a few manufacturers.
Compare the Rates
Lastly, you should compare the rates in the market for the wheelchair lifts and try to look for companies which are offering you the best quality products at the lowest rates.
And if you are keen on buying these products from us, then quickly get in touch with us now.