Do you have family members or loved ones at home who have mobility issues? There are a number of people suffering from a chronic back or knee problem or might have faced a severe accident which has affected their ability to move. If you want to help your near and dear ones suffering from such an issue, then you can avail a wheelchair lift for them. We, at Access Elevator and Lift, bring you amazing wheelchair lifts in several styles including the enclosed, unenclosed, shaft way commercial, or hybrid wheelchair lifts. We are a USA owned and operated manufacturer and the only vertical wheelchair lift providers who use the patented A.W.A.R.E TM Diagnostics System that ensures excellent managing and monitoring of the lift's functionality. Smart in appearance, energy-saving, noiseless, and cost-effective, these lifts are available wit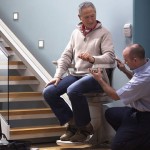 h a 4-year warranty. And the best thing is it is equipped with safety features too. So, you can rely on us for the convenience of your loved ones.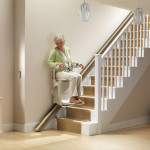 Here we have put together a few tips that will help you choose the right kind of wheelchair lift. Take a look.
You should understand that the wheelchair lift will be used by someone who is not able to move properly. Therefore, the operation mechanism of the wheelchair lift should be easy and such that anyone will be able to use it. So, check this factor before taking a decision.
You should also pick a wheelchair lift which is not just easy to use but also has safety precautions installed in the machine, if anything goes wrong. Along with that, the user must be comfortable while moving up and down in this lift.
Lastly, you must realize that this equipment will be installed in your house. So, if it looks odd or unaesthetic, then it will have a negative impact on the rest of the home décor. You should make sure that it is sleek and modern in its appearance.
If you think that our wheelchair lifts are right for you, then don't think twice and quickly buy one now.