For most homeowners with limited mobility, stairlifts are a godsend. By increasing accessibility for individuals with limited range of movement, stairlifts enable individuals to travel up and down the multiple levels of their home safely, eliminating the burden of stairs and increasing overall independence.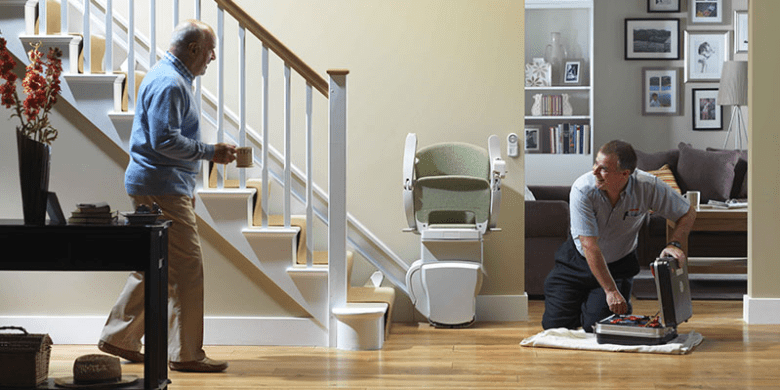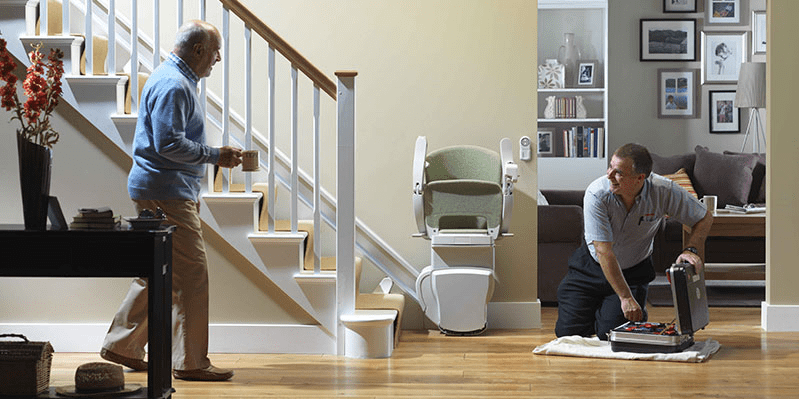 If you're in the market for a stairlift you might be wondering, what does a stairlift cost? This answer can vary, as stairlift costs are dependent on a few variables which include stairlift style, brand and other independent factors such as:
How wide is your staircase?
Do you have a low ceiling?
How many stories are in your home?
Are there landings at the top/bottom of your staircase?
Another important factor in determining stairlift costs is if your stairlift is curved or straight. As a general rule, curved stairlifts tend to be more costly than standard straight stairlifts that travel directly up or down stairs with no curves or turns. On average:
Straight Stairlifts can cost $2,500 to $6,000 depending on brand and special features.
Curved Stairlifts can cost a median of $10,000 depending on brand and special features.
If you're curious about a specific stairlift then give us a call to get a quote!
At Access Elevator we work directly with our suppliers to offer attractive stairlift costs and optimal mobility technology to Pittsburgh, Buffalo, Rochester, Erie, and the surrounding areas. For over five decades we've kept up on the latest technologies in accessibility solutions to provide our valued clients with the best technologies at the best rates.
Understanding that everyone's needs are different, we work diligently to find you the right solutions for your specific needs. Whether you're in the market for curved stairlifts, straight stairlifts, outdoor lifts, or all of the above, we're here to meet your needs and find you the best solutions at the best rates. Get in touch with us today to get a quote on stairlift costs for your home.