Wheelchair lifts, also sometimes referred to as chair lifts, are a worthwhile investment for many different businesses. With the purpose of increasing access and safety for those with limited mobility, chair lifts make your building a more inclusive space for all.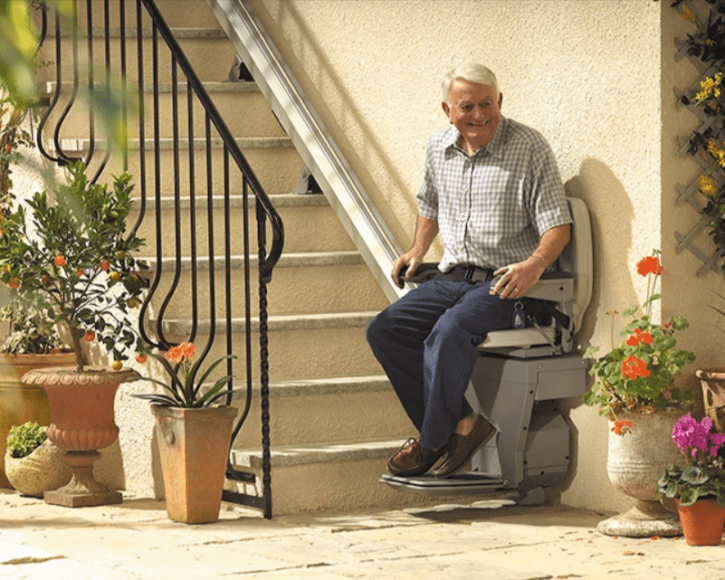 Wheelchair lifts can also be installed virtually anywhere, making them an attractive option for businesses or institutions with limited indoor space. If you are considering a chair lift for your commercial space, here are some pro tips that will help you decide which lift is the right choice for your building:
Do Your Research – Before choosing a lift for your building, you need to do your research on which lift type is the best fit for your space. Note that there are several types of wheelchair lifts including unenclosed lifts, enclosed lifts, shaftway lifts, and more.
Set Your Budget – Just like any other important purchase, you should make a budget and stick to it when you are shopping for a wheelchair lift.
Examine Your Available Space – In general lifts do not take up much space. However, certain lift models are more compact than others, so have your space measured properly before making your purchase.
If you are interested in installing a chair lift, then our professional technicians are here to help you find the right wheelchair lift for your space.
At Access Elevator, we equip your business with reliable and affordable chair lifts for Buffalo, Rochester, Ithaca, NY, Erie, and the surrounding areas. Partnering with the most respected brands in chair lift technology, we work with you to find the right wheelchair lift technology that will match your budget and space. Whether you are replacing your commercial chair lift, or having a lift installed for the first time, we help you get the most from your investment.
For the last fifty years we have been helping residents and businesses in the area get the affordable and practical accessibility solutions they require. Get in touch with us today to learn more about chair lifts for Buffalo, Rochester, Ithaca, NY, Erie, and the surrounding areas.