So, you've decided to have a home elevator installed– congratulations! But now comes the hard part, which elevator should you have installed in your home?
With so many home elevator options out there, the possibilities are endless! But if you're looking for a small, low-maintenance, and flexible home elevator option, then a vacuum elevator may be right for you, and here's why: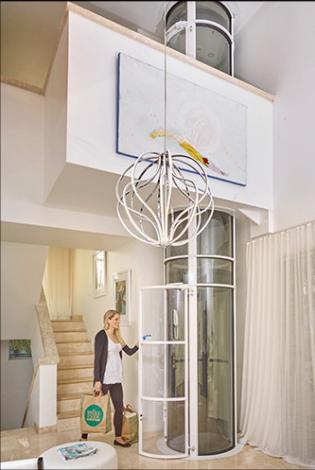 Are you looking for a home elevator that won't take up a lot of space? Vacuum elevators take up only the amount of space needed for a small tube to hold the elevator. Since they're smaller, they can be installed in more places than a traditional home elevator.
Vacuum elevators are ideal for the home elevator user that needs a low maintenance and highly-durable elevator option. Only requiring a check up every 4-5 years (15k rides), vacuum elevators are a long-lasting option that lasts for years with minimal required maintenance.
Are you searching for a home elevator solution that can go with you wherever you go? Vacuum elevators are easy to install by our trained technicians, and can be easily uprooted and moved to a new location.
At Access Elevator, we are dedicated to helping our clients find the right vacuum elevators in Morgantown, WV, Pittsburgh, Rochester, Erie, Buffalo, Ithaca, NY, and the surrounding areas. With over 52 years of experience providing advanced home accessibility solutions, we have stayed current on the latest advancements in vacuum elevator technology to offer the best solutions for you, your home, and your wallet. Whether you're looking to replace your old home elevator technology or you're hoping to have a home elevator installed for the first time, we're here to help!
As a family owned and operated business, you're more than a client to us, you're a part of the Access Elevator family! Contact us today to learn more about our PVE vacuum elevator solutions!