There are endless benefits of investing in stair lift / chair lift technology for your home or business. Yet time and time again we encounter individuals who are apprehensive to purchase chair lifts.
Let's debunk some of the most common myths about chair lift technology, so you can make the most informed decision on deciding if chair lift technology is right for you or your loved one.
Having a chair lift will decrease your independence.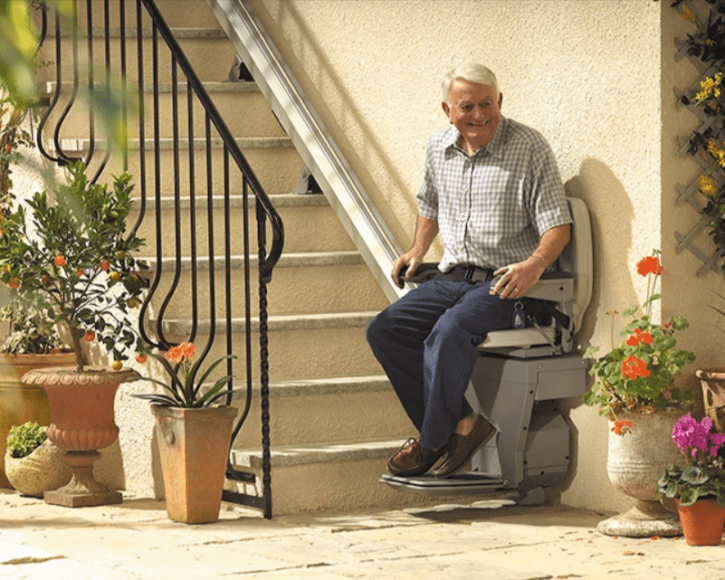 Nothing could be further from the truth. With the ease of access chair lift technology provides, you can move up and down stairs and steps without assistance. Chair lifts also are made to automatically transition from sitting to standing positions, so you don't need to call on caregivers to help you get into or out of chair lifts.
Chair lifts will decrease my muscular strength.

Pain, swelling, and muscular strength are directly linked. When you experience less pain and inflammation, you can increase your physical strength. By putting less pressure on your joints with chair lifts, you can reduce the likelihood of swelling and keep your muscles strong.
Chair lifts are too expensive.

Chair lifts are a long term investment that pay off over time, and are usually an affordable option. If the initial amount does not fit your budgetary expectations, we work with you to find a manageable and realistic payment solution.
At Access Elevator, we are passionate about making your life easier, which is why we offer affordable chair lifts in Rochester, Buffalo, Erie, Ithaca, NY, and the surrounding areas. Understanding that not all lift technologies are right for your home or business, we work with you to find the ideal mobility solution for your space, budget, and needs. From hybrid platform lifts, unenclosed lifts, portable chair lift solutions, and more, we provide a vast selection of stair lift / chair lift styles.
Not only do we provide you with unmatched chair lift technologies, but we give you the undivided customer attention that you deserve. Contact us today to get a FREE quote on chair lift for your home or business in Rochester, Ithaca, NY, Buffalo, Erie, or the surrounding areas.