If you or your loved one has limited mobility, then you have likely used a platform lift at some point in time. Utilized to eliminate the burden of stairs and steps, platform lifts, or wheelchair lifts, make mobility hassle-free for users.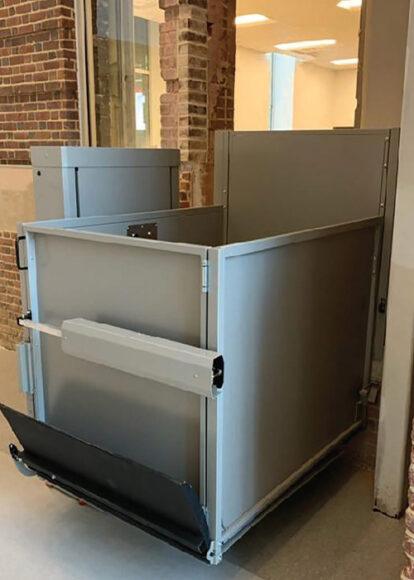 But using a platform lift and knowing how it works are two very different things. To understand how a platform lift works, we have put together this short list of the pieces that make up the anatomy of platform lift technology:
Platform – Made up of steel plates, movable panels, and safety rails, the platform aspect of a platform lift is the base panel that sustains the weight of the lift.
Drive/Traction System – Your wheelchair lift may be driven by screw drives, AC motor drivers, DC motor drivers, or hydraulic pressure.
Control Panel – Control panels are placed inside your platform lift and function by sending a message to your lift to turn on, time relay, down relay, and other functions.
Together these parts enable you or your loved ones to move freely within spaces without dealing with the burden or instability of stairs! Are you ready to give a platform lift a try?
At Access Elevator, we work with you and your budget to help you find the ideal platform lift for your space. Serving homeowners and businesses with accessibility solutions since 1969, we have become the premier supplier for platform lifts in Rochester, Ithaca, NY, Erie, Buffalo, and the surrounding areas. When you choose Access Elevator for your home mobility needs, our team stops at nothing to ensure your complete satisfaction with our products and services.
Our team not only has ample knowledge in home mobility solutions, but works with you one-on-one to help you determine which platform lift, home elevator, or stairlift is the right choice for your needs. Contact us today to chat with our technicians and learn more about platform lifts for residential and/or commercial use in Rochester, Ithaca, NY, Erie, Buffalo, and the surrounding areas.