If you and/or your loved ones are struggling with indoor mobility in multi-story homes, then it may be time to start thinking about indoor mobility technology. Home mobility solutions allow elderly and handicapped individuals to age in place while increasing freedom indoors.
Available in a range of styles to fit your home's unique features, stairway lifts can be customized to accommodate nearly any staircase style. But before deciding to have a stairway lift installed in your home, you may want to weigh the pros and cons.
Pros of Stairway Lifts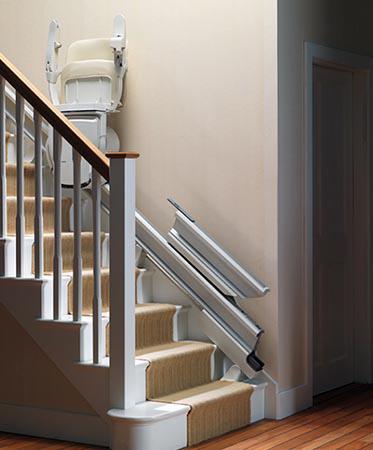 Stairway lifts are a safe and effective technology that increases mobility, security, and independence indoors.
Most stair lifts run on batteries, which means that you can still enjoy mobility when the power is out.
Stairway lifts are easily installed with minimal interruption to home/routine. In a matter of a couple of hours, you can enjoy the convenience of stairway lifts for your home.
Cons of Stairway Lifts
While extremely uncommon, certain staircases may not be able to accommodate stairway lift technology. If this is the case, you may want to look into home elevator technology.
While a valuable investment, stairway lifts can come at high upfront costs for homeowners depending on the home. You can chat with a professional to learn more about stairlift costs for your home.
Finding the stairway lift technology that's right for you doesn't have to be complicated. At Access Elevator we work with homeowners in Ithaca, NY, Buffalo, Pittsburgh, Rochester, Erie, Morgantown, WV, and the surrounding areas to find the right stairway lifts for their needs and budget. As a family-owned business in operation since 1969, we have over 50 years of experience providing indoor mobility technology to our community.
With unmatched customer service and a passion for providing you and your loved ones with quality mobility solutions, it's our goal to improve your and/or your loved one's quality of life through aging-in-place technology. Contact us today to learn more about our stairway lifts for your home.