Time and time again homeowners relocate from their family homes to move into a residence that can accommodate their mobility needs. However, you don't have to relocate to have the indoor accessibility that you deserve. Stair lift technology can transform your life and be fitted to your family home so you can enjoy accessibility in the house you love for years to come. Not to mention, stair lifts can increase the value of your home substantially.
If you're on the fence about stair lift technology, then check out these signs that it's time to install a stair lift in your home!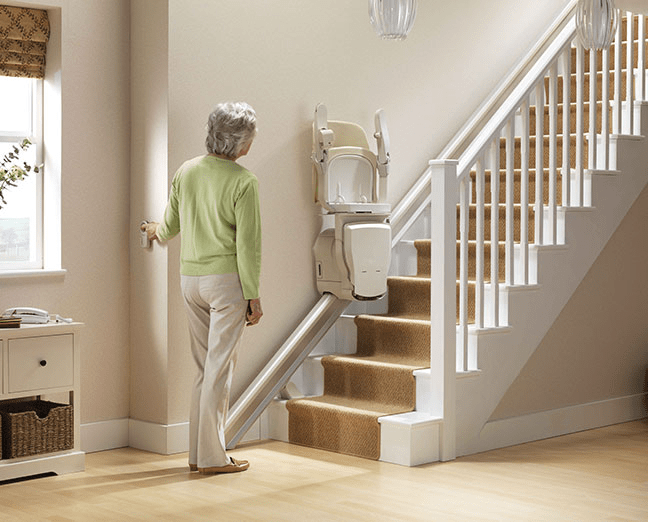 You're aging – Getting older is a gift, however, climbing stairs can be a challenge for elderly individuals, and stair lift technology can make traveling up and down multi-story home hassle-free for aging homeowners.
You avoid going up your stairs unless you have to – Perhaps the most obvious sign that it's time for a stair lift is that you avoid going upstairs altogether.
You have to make stops when walking up and down stairs – If walking up and down your stairs proves to be a challenge, and you need to make stops along the way, it may be beneficial for you to install a stair lift.
If one or more of these signs is relevant to you, then it may be time for you to explore the possibility of installing a residential stair lift! But no worries, Access Elevator is here to help you every step of the way!
Our team of dedicated professionals at Access Elevator works with you and your budget to help you find the right stair lift technology for your needs. With a history of quality service that dates back to 1969, we have over 50 years serving commercial businesses and homeowners in Pittsburgh, Rochester, Buffalo, Morgantown, WV, Ithaca, NY, and the surrounding areas. At Access Elevator, we not only help you find the stair lift technology that's right for you, we assist in all aspects of installation and maintenance to ensure that you're set up with the lift you need to move freely in your home without worrying about limited mobility. Contact us today to learn more about our stair lift technology!