Wheelchair lifts are a great choice for residents or businesses looking to promote indoor mobility and inclusion. It's no secret that lifts can make life easier and safer for individuals with limited mobility, but finding the wheelchair lift that's right for you or your business can be a challenge. With so many quality brands available, how do you know what wheelchair lift is right for you?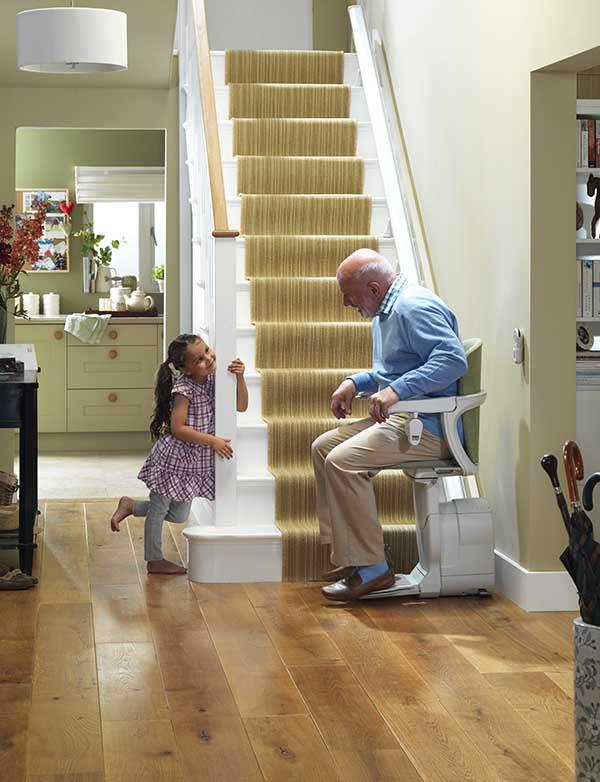 For residents or business owners looking for an affordable lift without sacrificing quality, Savaria lifts can be an ideal choice. Savaria lifts have become a popular indoor mobility option due to their versatility and function. There is a broad range of Savaria lift models for any business or lifestyle including:
The Multilift VPL Savaria Lift.- This Savaria lift is a vertical platform lift built for low-rise travel both indoors and outdoors. With its sleek and non-invasive style, the multi lift VPL Savaria lift looks great in any home or business.
The Omega IPL Savaria Lift.- This Savaria lift is built for curved and customized stairs. Fitted to the unique style of your staircase, this stairlift accommodates commercial and residential stairs while maintaining the integrity and style of your staircase.
The M2lift VPL Savaria Lift.- This Savaria lift is a heavy-duty wheelchair lift is equipped with an integrated landing gate for optimal safety. Its rust-resistant structure is built for all weather conditions, making the m2ift VPL ideal for indoor and outdoor use.
As a leader in the accessibility industry, Access Elevator has served the communities of Buffalo, Erie, Rochester, Pittsburgh, Syracuse, and Ithaca NY faithfully since 1969. Specializing in practical and affordable modifications for homes and commercial buildings, the team of skilled technicians at Access Elevator helps clients get the most out of their Savaria lift for optimal mobility and function. Call the Access Elevator service department today to learn more (888) 668-5438.