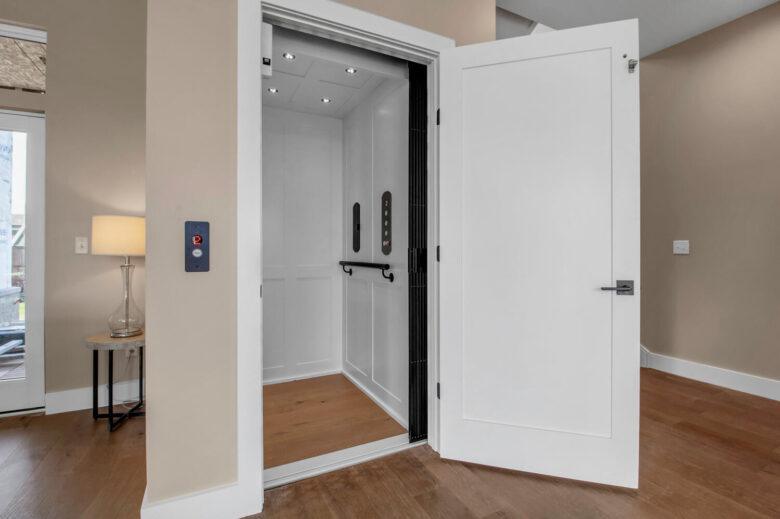 If you live in a multistory home and you're experiencing indoor mobility complications, then it may be time to look into residential elevator solutions. Residential home elevators are not only effective in improving indoor mobility, but provide a range of benefits for homeowners including:
Increased Home Value
Convenience
Enhanced Safety
Space-Saving
Age-In-Place Benefits
Style, and more!
While there are many companies that claim to offer residential elevator technology, there's no better option than the experienced team at Access Elevator for all your residential elevator needs, and here's why:
Quality Home Elevator Production
All of our manufacturers are all located right here in the USA, with much of the manufacturing being done domestically as well. With over 30 years selling elevators, and over five decades in indoor mobility solutions, we've done the legwork and can recommend the best-made residential elevator technology in both quality and safety, so you have mobility technology that you can rely-on.
Custom-Built is Best for Your Home!
We only provide our clients with custom-built residential technology that's tailored to their wants, needs, and budget–no cookie cutters here! Carrying exclusive models, we work diligently to install the right home elevator technology for your home at the right price.
We Carry the Best-of-the-Best!
At Access Elevator we have a vast selection of residential elevators to choose from. With that said, each model and brand has been carefully selected to ensure the highest standard of craftsmanship and quality manufacturing.
At Access Elevator we are the preferred choice for residential elevator sales and installation throughout Rochester, Buffalo, Morgantown, WV, Ithaca, NY, Pittsburgh, Erie, and the surrounding areas. With experience dating back to 1969, we've been keeping up with the latest innovations in indoor mobility to bring you and your loved-ones the unmatched technology and convenience that you deserve.
With a team of passionate and skilled professionals, it's our mission to help you find the right residential elevators for your home, budget, and lifestyle. Contact us today for more info on our residential elevator options for your home!