When it comes to selecting the right residential elevator technology for your home, it can be difficult to know where to begin. With so many styles, brands, and price points, how do you know that you're getting the home elevator that fits your needs?
First and foremost, if you're planning on having a residential elevator installed, you should chat with a professional about your options!
But if you're the type of person that likes to do a bit of research first, here are some tips on how to find the right residential elevator for your needs:
Location, Location, Location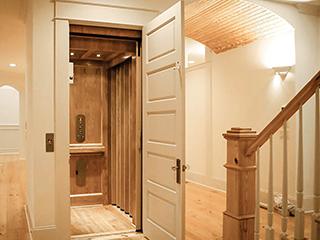 The location of your residential elevator matters! Areas near the stairs are typically a good place to have a home elevator installed, however, depending on the model of your elevator, there could be elements preventing the placement of elevators by stairwells. Chatting with an expert can give you a good idea of where your new elevator should be installed.
Let's Get Technical
From gates, operators, drivers, electrical components, and more, the technical aspects of your home elevator model need to fit your home, safety requirements, and preferences.
Find A Cab
No, we're not talking about a yellow taxi! Selecting your residential elevator cab is an extremely important task. From interior cab design customizations to weight limitations and more, the cab of your elevator is what's seen the most, so it needs to suit your needs!
At Access Elevator we help our clients in Rochester, Pittsburgh, Buffalo, Morgantown, NY, Ithaca, NY, Erie, and the surrounding areas find the right residential elevators that fit their wants, needs, and budget. With a vast range of styles, brands, and drive systems to choose from, we work with you to find the unique home elevator technology that you require.
With a reputation for excellence dating back to 1969, we're the preferred residential elevator supplier in the area. Whether you're searching for class, economy, style, or safety, we have the residential elevators that meet your needs! Contact us today to chat with an expert on residential elevator technology for your home.