Do you have an old and ailing member at home who has difficulty walking or has a chronic back problem? Then, you should make sure that their mobility at home is easy and convenient. You can keep an attendant or a nurse but generally, this hurts the pride of the individuals who want don't want to give up on their independence. So, you should not make them dependent on anyone and look for solutions that enable them to move around the house on their own. One of the best ways to do so is installing an elevator at home. This is also a great solution if you tend to live in a house which has multiple floors. Having an elevator at home saves your time and makes life easier. We, at Access Elevators, can help. We bring you a one-stop solution for well-built, customized elevators and their installation and servicing for a safe and convenient mobility at home. We have been in this business for over 30 years and therefore, can offer you one of the best experiences you had with residential elevators. So, if you are from anywhere in Pennsylvania, New York, or West Virginia you can resort to us.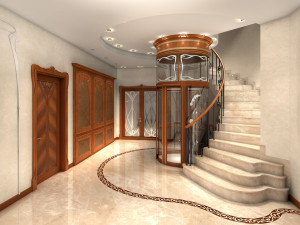 Here, we have put together 2 queries you might have before buying residential elevators. Take a look.
How can elevators help in mobility?
Obviously, you will not have to walk up and down the stairs of your house to access the different floors of your house. You can simply press a button and go wherever you want to go using an elevator. This will save a lot of time, put less stress on your feet, and can make life easy for handling chronic patients suffering from osteoporosis and back problems, or the heart patients.
Are elevators costly?
Earlier, elevators were expensive as these were a luxury but nowadays, these are a necessity so the prices have reduced. Try to compare the prices in the market to choose the one with the lowest prices.
And if you think we are the right choice for you, then get in touch with us today.