If you or a loved one is struggling with mobility, then it may be time to explore the option of a platform lift. You've probably heard of platform lifts before but may not have considered installing a platform lift in your home.
Platform lifts are a great addition to homes with stairs and inclines that are difficult for individuals in wheelchairs and those with limited mobility. But you may be wondering, how do platform lifts work?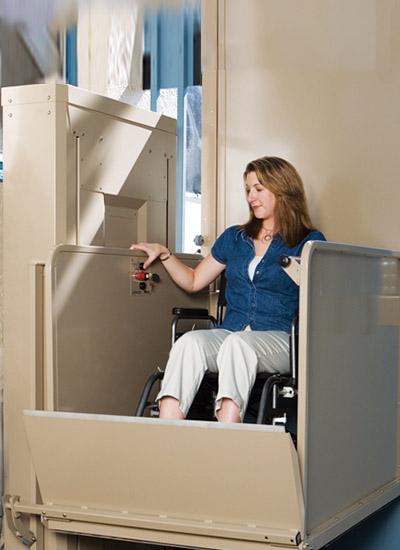 Platform lifts function by a press of a button and use pressure to push platforms in a vertical direction up to higher levels. With options for enclosed and unenclosed bases, platform lifts provide convenient access to users without tarnishing the structural design of homes and buildings.
Available in a vast selection of colors and styles, platform lifts can even be customized to fit the unique design of your home, making an attractive and practical addition to your household. These lifts can also be made in hybrid-form with the look and feel of home elevators, without the high cost.
Why Do I Need a Platform Lift?
There are plenty of reasons to install a platform lift in your house, including:
Increased independence and efficiency
Affordable and secure mobility option
Easy access for your entire household
Low maintenance costs and energy efficiency
Peace of mind
At Access Elevator we are dedicated to providing you with the most innovative and affordable home mobility solutions to increase your freedom and restore independence. With a range of mobility solutions, such as platform lifts, home elevators, stairlifts, and more, we are proud to offer Rochester, Pittsburgh, Buffalo, Erie, Morgantown, WV, Ithaca, NY, and the surrounding areas with quality mobility solutions to fit any home, business and/or budget.
Contact us today to find the platform lift that's right for your needs!