Stairs shouldn't hold you back from moving freely inside and outside your home. If you're worried about the burden of stairs then platform lifts can help you achieve optimal mobility and increase safety within your own home.
Platform lifts, also known as wheelchair lifts, are ideal for providing better mobility and access to individuals in wheelchairs. These lifts allow users to roll onto a large platform and move up and down levels with ease. Whether you're injured or use a wheelchair full-time, platform lifts are a practical investment that makes life easier for you and your loved ones.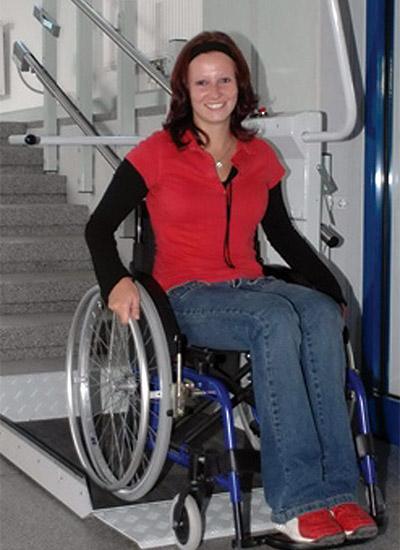 Available in a range of styles including:
shaftway platform lifts
unenclosed platform lifts
enclosed vertical platform lifts
hybrid platform lifts
These smart wheelchair lift options can be installed indoors and outdoors for complete access to your home.
Indoor Platform Lifts
The most common types of platform lifts are intended for the indoors. With seamless and hassle-free operation, homeowners can eliminate the burden of steps and stairs, reaching multiple levels of their home (depending on the model).
Outdoor Platform Lifts
As a less common platform lift style, outdoor platform lifts enable individuals to go to and from their home's exterior easily. In fact, platform lifts for the outdoors are safer and more effective than wheelchair ramps!
Whether you're looking for indoor or outdoor platform lifts, we're here to help you find the technology you require!
Our team of qualified and skilled technicians is prepared to help you get the home mobility technology you need to increase indoor and outdoor independence. Serving Rochester, Pittsburgh, Buffalo, Erie, Ithaca, NY, Morgantown, WV, and the surrounding areas with quality technologies, we are delighted to be the top platform lift supplier in our area.
With a reputation for excellence dating back to 1969, we work with you to explore your platform lift options, so you can stay in the home you love without the burden of stairs and steps. Contact us today to see how we can help equip your home with quality platform lift technology.