Stairs, steps, and platforms can cause complications for individuals with limited mobility. But when you invest in platform lift technology, you do not have to worry about the burden of stairs any longer.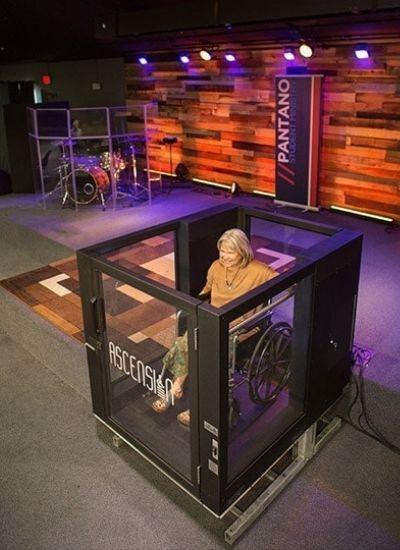 Platform lifts are a compact and affordable mobility technology that can be easily installed in homes and businesses. Available in a range of styles and designs, these lifts provide users with access to two or more floors without compromising the structural integrity of buildings or homes.
With platform lifts you can customize cabins with personalized features that fit your home's aesthetic, rather than take away from it. A mobility solution should be made to match your home's layout. Platform lifts are also known for their affordability and their small, unobtrusive size.
Commercial Platform Lifts

If you are looking for an affordable and practical accessibility solution for your business or public space then platform lifts are the ideal choice. Platform lifts not only serve a practical purpose, to increase mobility for users, but they also ensure that your public space is ADA compliant.
At Access Elevator we are proud to offer a wide range of accessibility solutions, such as platform lifts, to Pittsburgh, Buffalo, Rochester, Morgantown, WV, Erie, Ithaca, NY, and the surrounding areas. With experience offering innovative mobility technologies dating back to 1969, we are the preferred choice for home and business platform lifts in the area. In addition to offering our clients a wide range of platform lift options, including enclosed, unenclosed, and shaftway platform lifts, we provide other mobility solutions to fit any need or budget.
From home elevators, curved stair lifts, platform lifts, and more, we have what you need to promote safe and efficient accessibility in your home or business. Contact us today to learn more about platform lifts in Pittsburgh, Buffalo, Rochester, Morgantown, WV, Erie, Ithaca, NY, and the surrounding areas.