Access Elevator is firmly established as one of the leading providers of stair lifts on the east coast. We have been around for a half a century and counting and we are still a family owned and operated business. The type of work that we do is very rewarding because stair lifts and other mobility solutions greatly enhance the lives of our clients.
Over the many years that we have been in this field, we have had the opportunity to evaluate stair lifts that have been produced by a number of different manufacturers. We have determined that the stair lifts that are manufactured by Stannah stand apart from the pack in industry quality, safety, and price which is why we exclusively sell and install this brand.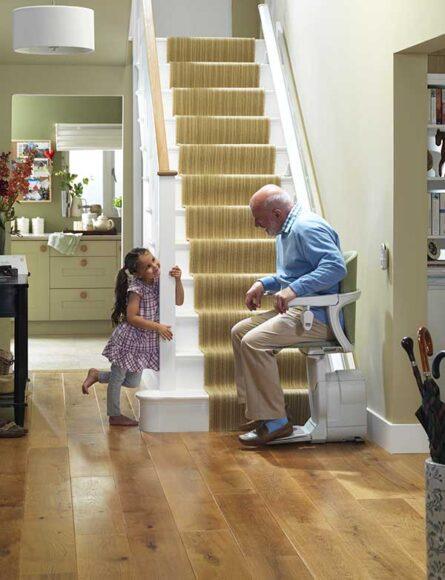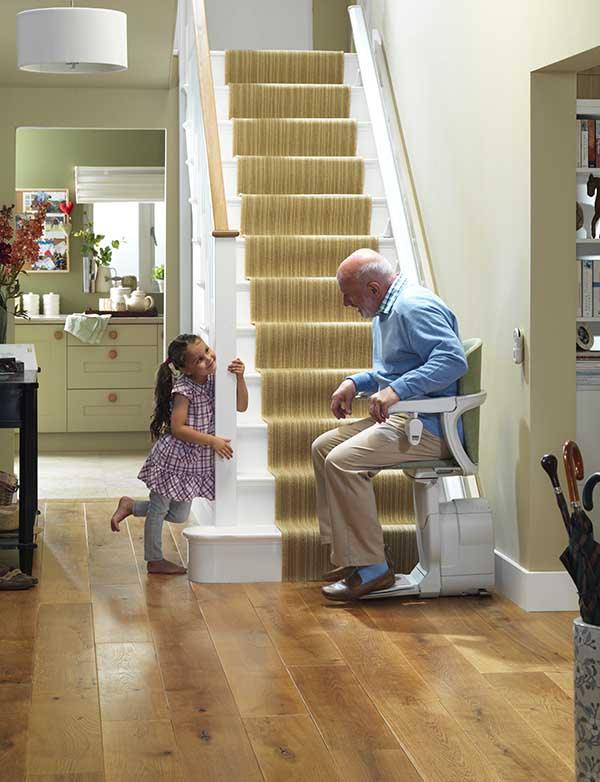 Stannah has a very impressive history. Back in 1867, they went into business building cranes and hoists. From those humble beginnings, it would be hard to predict the level of success that they have achieved. They are now on their fifth generation of family ownership and have been selling stair lifts since 1975. Since then, they have restored mobility for over 700,000 people around the world with their stair lifts. Access Elevator is a proud installer of Stannah stairlifts.
Stannah Stair Lift Features
The special features make these straight stair lifts the best of the best include the continuous charge feature. Regardless of where the lift is parked on the track, the batteries will charge correctly.
You also have swivel options when you use this stair lift. It is possible to set the unit to swivel manually when you reach top of the stairs, and there is a power swivel setting as well. And for complete peace of mind, there is a manual override that you can easily engage if it is ever necessary.
We Are Here to Help!
As you can see, the straight and curved stair lifts that you can obtain from our company are truly state of the art, and our technicians in the field install them with precision and accuracy. If you have any questions, we are standing by to assist you. There is a contact form on this website that you can use to send us a message, and we can be reached by phone toll free at 800-479-4644.