You are about to make the ideal connection if you are interested in home elevators. There was once a time when this was a luxury only within reach for the "rich and famous," but times have changed. Modern technology has made the prices much more affordable, and in many instances, a home elevator will pay for itself in one way or another.
Many people are unpleasantly surprised when they find out that the Medicare program will not pay for a stay in an assisted living community. This is one obstacle, but there are a lot of folks with mobility challenges that would prefer to remain in their homes. They are comfortable in familiar surroundings, and they value the relationships that they have developed with their neighbors in their communities.
Under these circumstances, home elevators can make all the difference. If you are finding it difficult to get around the house, a home elevator can be the ideal solution. Assisted Living communities are extremely expensive, so the home elevator will be much cost effective. Plus, the ability to remain in the place you have called home for many years is priceless.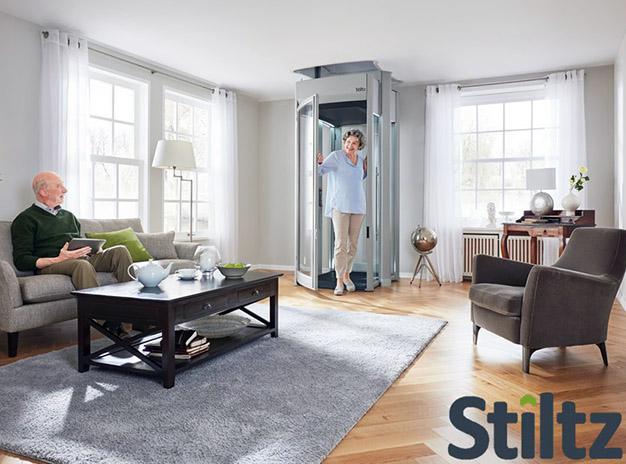 When you think about home elevators, you probably focus on individuals that have difficulty getting up and down stairs. Without question, we provide home elevators for many people that are in this situation. This being stated, it is not the only reason why you may want to consider a home elevator installation.
Depending on the configuration of your home, it can be extremely difficult to move furniture and other heavy items from one room to another. Some structures have points of entry that are beneath the main house, and this can make it hard to bring in groceries and other items.
A home elevator can make life much simpler and more efficient, even if you and your family members can negotiate stairs without a great deal of difficulty. When you invest in this type of home improvement, the money comes right back to you with an increase in the value of your home.
We Are Here to Help!
One of our knowledgeable consultants would be more than glad to answer any questions that you may have about our home elevators. We can be reached by phone toll-free at 800-479-4644, and there is a contact form on this website that you can use to send us a message.