Do you have elderly family members at home? Or are you suffering from mobility issues? Pain is the same for everyone, whether you are a young lad or an old fellow. Therefore, it is evident that you will have to depend on people while moving around, especially if you have to climb stairs. Now, you can put an end to this problem by installing a home elevator at home. Home elevators are quite convenient and useful because these can carry you upstairs and downstairs in just a few seconds without having to stress your knees or back. We, at Access Elevator, can be the right choice for you. We bring you high-quality and advanced elevator systems which last long. It has the capacity of 950lbs and the size ranging between 15 square feet to 18 square feet. With 30 years of sales, installation, and maintenance services of elevators, we have definitely become a reputed choice among many homeowners. So, if you also need a good home elevator, quickly resort to us.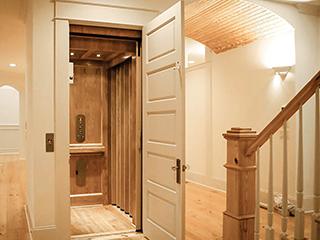 Here, we have put together a list of things that you must check about the company from whom you are purchasing this kind of an elevator. Take a look.
Quality
First of all, you should check the quality of the product. Pay attention to the features and capacity of the elevator. Make it a point that you buy something which is equipped with all the modern facilities and provides you with an efficient and comfortable service.
Installation
Next, you must ensure that the company from whom you are purchasing the elevators also provides with its installation. Otherwise, it will be quite inconvenient for you to look for installation elsewhere.
Pricing
Another thing that you have to pay attention to is the price of the elevator. Stick to your set budget and take price quotes of different companies in advance so as to compare them and see which one is most feasible for you.
So, after checking these things, if you think we can be a good choice, without any further delay, get in touch with us now for your home elevators.