The holiday season is upon us– it's time to get to that gift shopping list!
If you are looking for the best gift you can give to your aging or physically disabled loved ones, then the answer is simple– accessibility!
With Stannah stair lifts that are custom built for your staircase, your loved ones can move freely throughout your home without the burden of stairs holding them back. Available for multiple applications, Stannah Stair Lifts can be installed to fit ov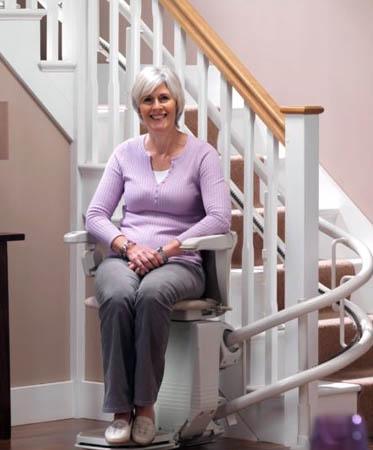 er curved stairs, straight stairs, or even outdoor staircases.
Not convinced that Stannah Stair Lifts are the best gift this holiday season? Allow us to change your mind!
Independence – Maintaining independence is important to anyone. When you give the gift of a Stannah Stair Lift, your loved ones can enjoy increased independence and move throughout spaces without the need for assistance.
Safety – Stannah Stair Lifts increase safety for individuals with limited mobility. No more worrying about your loved one when you are away!
Aesthetic – Stannah Stair Lifts are installed to fit right over staircases, no matter their shape or style. Without changing or comprising the aesthetic of homes, these lifts are installed to fit right in.
At Access Elevator we are proud providers of Stannah Stair Lifts in Buffalo, Erie, Rochester, Ithaca, NY, and the surrounding areas. Understanding that stair lifts are an important investment, we work with you and budget to find the right Stannah Stair Lift that meets your financial and practical needs. Need curved stair lift technology? Looking for an outdoor straight stair lift? We meet your mobility needs and surpass your expectations with our Stannah Stair Lift solutions!
Since 1969, we have been the preferred choice for indoor and outdoor accessibility solutions in our community. Contact us today to chat with our team about Stannah Stair Lifts for your home or business in Buffalo, Erie, Rochester, Ithaca, NY, or the surrounding areas.