If you or your loved one struggles with the challenge of climbing stairs, then a straight stair lift could be the answer that you are searching for. By facilitating safe and efficient transport up and down staircases, straight stair lift users can enjoy the freedom and independence they need to navigate all parts of their homes.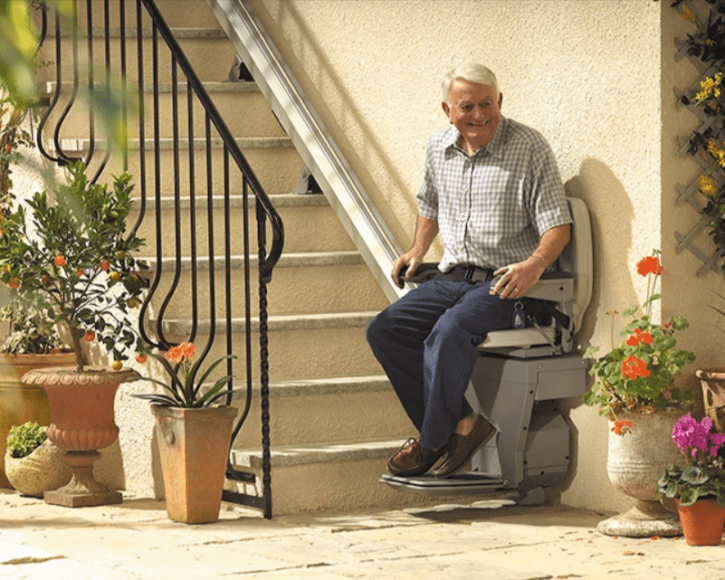 While the overall purpose of straight stair lifts is to enhance safety, there are some essential safety tips that users need to utilize to ensure optimal, secure operation, such as:
Weight Limits – All stair lifts have weight limits, generally around 300 lbs., which is why users need to look into the maximum weight limits before investing in a lift.
Obstruction Removal – For safe straight stair lift operation you need to be sure that there are no obstructions blocking your path.
Buckle Up – Before using your straight stair lift you need to remember to buckle up so you are secure in your seat.
Proper Positioning – Believe it or not, there is a proper position you need to be in when using your stairlift. Read your manual or consult a professional to find out what that position is.
At Access Elevator, we help you regain freedom and independence by offering straight stair lifts to Ithaca, NY, Buffalo, Rochester, Erie, and the surrounding areas. With the goal of improving accessibility within the comfort of your home, we give you back control of your life, all while enhancing access to the multiple levels of your home. You deserve to move freely and safely within your home, and that is exactly what straight stair lifts enable you to do!
Looking for other types of residential accessibility options? We have it all! From home elevators, platform lifts, and more, we have all the mobility solutions you require. Contact us today to chat with our technicians about straight stair lifts and other accessibility solutions in Ithaca, NY, Buffalo, Rochester, Erie, and the surrounding areas!