Elevators are a growing option in homes, especially in new builds. Many homeowners are looking for their forever homes and want every aspect to be perfect for many years, including into their golden years. Creating the space for a new home elevator, or even one in the future, has become a growing option in homes. Why carry heavy groceries, suitcases, laundry and more when you can easily install an elevator?
How easy is an elevator installation? Many home elevator models have special features that can make them an easy or quick installation. Let's look at some of the features: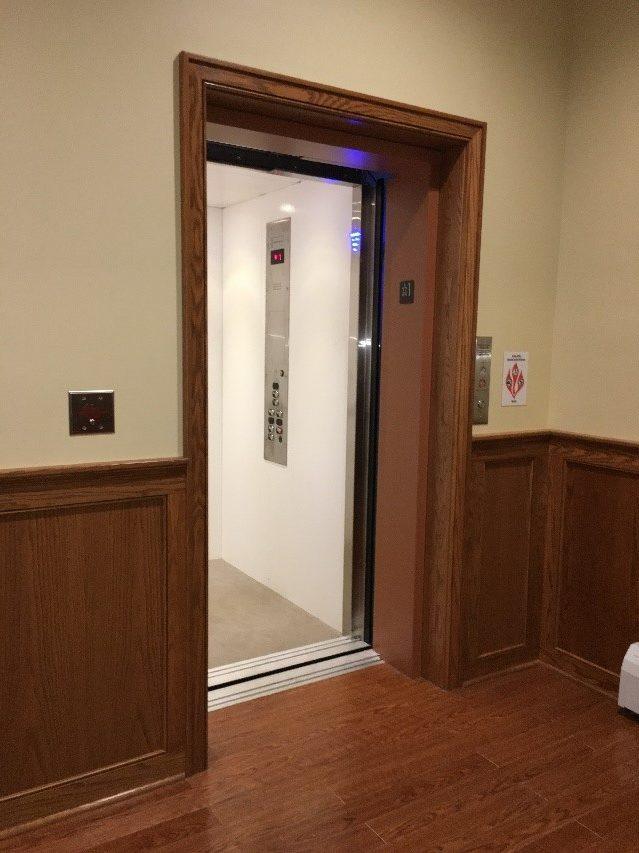 No need for an outside or load- bearing wall. A home elevator can be installed to arrive at a convenient spot in a room, along a staircase, in an area previously used by a closet and more.
Large pit space. This will differ from manufacturer to manufacturer, but some models require an extremely small pit space. If pit space is a concern you have, let us know and we'll look for the elevator that fits you.
Electricity. Of course, you'd think that an elevator would take a large amount of electricity. After all, look at the weight it must pull. However, some home elevators are extremely energy efficient. Some even work on the power of air!
Long installation time. Believe it or not, some elevators can be installed in as little as two days.  This is a perfect option for an easy transition from hospital or rehabilitation facility.
Your home elevator will enhance your quality of living. Access Elevator carries many different models as well as installation and repair services. A home elevator is a large investment, so we work on a no-pressure process with the right education for you to make the right decision.
If you own a business, you have a number of different options for elevators. With regards to adhering to ADA compliance, we can help you in terms of width, lift power, door configuration, button height and more.
Access Elevator always offers free estimates and evaluations with no obligation to buy.