When it comes to elevators, we know that it's not always one-size-fits-all, that's why we provide custom elevators to homeowners and businesses throughout Rochester, Buffalo, Pittsburgh, Erie, and the surrounding areas. Partnering with Symmetry, one of the most respected manufacturers in elevator technology, we work with you to create custom elevators that match your unique design preferences and needs.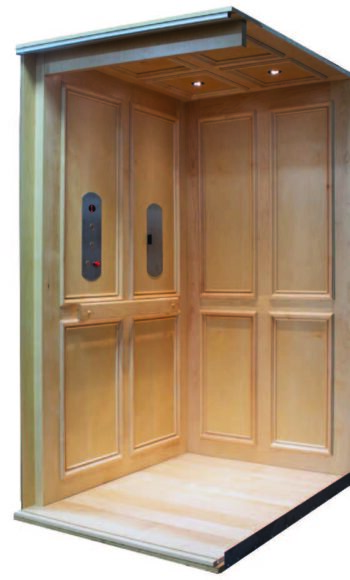 Here are some of the customizable features of our Symmetry Elevators:
Cabs – Your elevator cab is one of the most important design features of your elevator. Looking for raised panels? Do you like the curved door look? The sky's the limit when it comes to designing custom cabs for your Symmetry elevator.
Car Panels – Does your home have a unique wood design that you're hoping to match your car panel with? Choose from a vast selection of wood materials including maple, red oak, birch, hickory, and many more!
Fixtures – Depending on your unique design preferences, you have the option to choose from a selection of customizable fixtures including hall stations, colored phone boxes, recessed LED lighting, handrails, etc.
At Access Elevator, we proudly provide a range of customizable mobility solutions, including custom elevators in Buffalo, Rochester, Pittsburgh, Erie, and the surrounding areas. As a family-owned business that has a long legacy of excellence dating back to 1969, we are the preferred choice for custom elevator technology in the area. From customizable Symmetry elevators for homeowners to small commercial elevators for businesses and residential care homes, we have all the solutions you require to increase indoor mobility and independence.
Once your elevator has been installed by our team of licensed technicians, we offer a comprehensive maintenance plan to ensure years of reliable custom elevator use. Contact us today to learn more about our custom elevator solutions for your home or business.