When you visit a new place, you probably do not pay much attention to the elevators. But at these four locations, you can't help but to be swept away by the magic of custom elevators.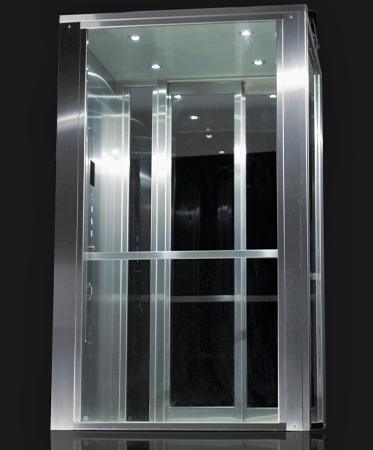 Here are the four of the top showstopping custom elevators from around the world:
AquaDom – The AquaDom is seated within the world's largest circular seawater aquarium in the Radisson Blu Hotel in Berlin, Germany. Many guests come to the hotel just to ride up and down the elevator.
Umeda Hankyu Elevators – The Umeda Hankyu Building is home to five apartment-sized elevator designs that can hold up to 80 individuals each!
The Hammetschwand Lift – The Hammetschwand Lift in Lake Lucerne, Switzerland is Europe's largest outdoor elevator which travels up and down several times an hour and offers scenic lake views at its peak.
Bailong Elevator – Standing at 1,070 feet, the Bailong Elevator in Hunan, China is officially the tallest outdoor elevator in the world. It is situated against the cliffs and offers a clear view of the forest park below.
While adding a custom elevator for mobility in your home or business may not grant you 'landmark status' – Access Elevator can ensure it's a beautiful install within your space.
At Access Elevator we are passionate about offering you the most advanced and reliable indoor technologies on the market. Offering a range of mobility solutions, such as custom elevators in Rochester, Buffalo, and the surrounding areas, we equip homes and businesses with the mobility solutions needed to improve accessibility, safety, and independence indoors. As a family-owned business since 1969, we treat every client like family, making us the preferred choice for indoor mobility solutions in the area.
Over the last 50+ years we have fostered strong relationships with national and international elevator manufacturers, enabling us to offer you the most reliable custom elevator solutions available, such as PVE Vacuum Elevators, Glass Cab Elevators, Symmetry Elevators, and more! Get in touch with us today to request a complimentary site evaluation for custom elevators in Rochester, Buffalo, and the surrounding areas!