Are your home's stairs holding you back? Are you tired of being in pain or outwinded every time you go up and down your staircase? Are you getting older and looking for an aging-in-place home mobility option? You're not alone!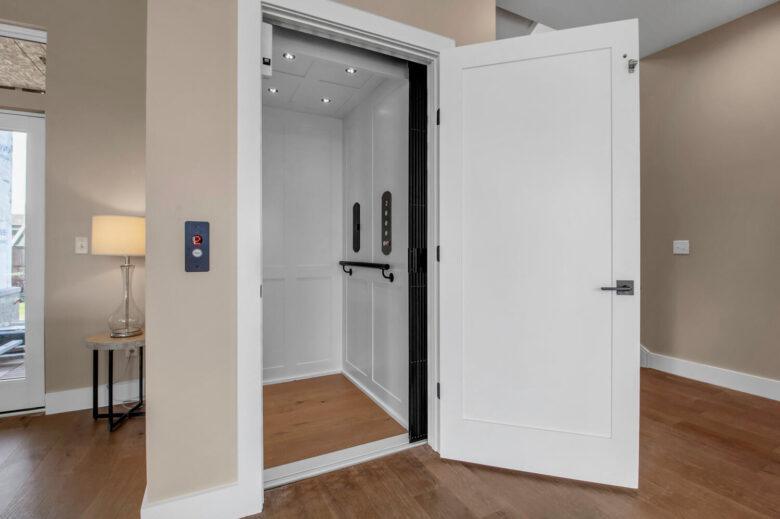 Home elevator technology allows you to move freely throughout your home without worrying about the burden of stairs. With a vast range of custom elevator solutions to choose from, you can create the personalized elevators you require to match your budget, space requirements, and style preferences.
Not sure what custom elevator model is right for your needs? Here are three of the top custom elevator models that homeowners love:
PVE Elevators – PVE Vacuum Elevators are available in 1-3 passenger options and can travel to heights of up to 35 feet. With minimal installation, PVE elevators use air pressure to move cab up and down levels. Available in 30, 37, & 52 models.
Symmetry Elevators – Symmetry is an American-owned and operated home elevator company dedicated to offering custom elevator options to homeowners throughout the nation. With customizable cabins and a vast range of model designs, these elevators are personalized to fit your unique wants, needs, and desires.
Stiltz Elevators – Stiltz Home Elevator models are a unique and affordable post-style elevator that offers up to 36 feet of speed per minute! As a non-invasive home elevator option, Stiltz is built with convenience and style in mind!
At Access Elevator we are proud to provide homeowners in Rochester, Buffalo, Pittsburgh, and the surrounding areas with a range of custom elevator options. With over five decades of experience and passion for home mobility solutions, we help deliver optimal elevator technology that provides you with safety, mobility, and increased independence indoors.
Whether you're searching for PVE Elevators, Symmetry Elevators, Stiltz Elevators, or other mobility solutions, we're here to help you find the right technology for your requirements and budget. Contact us today to learn more about our custom elevator solutions for your home!