If you have limited mobility, but you're not excited about the idea of relocating, then you may benefit from a stair lift for your home. Stair lifts, much like home elevators, take stairs out of the equation, so you can move up and down the levels of your home with ease.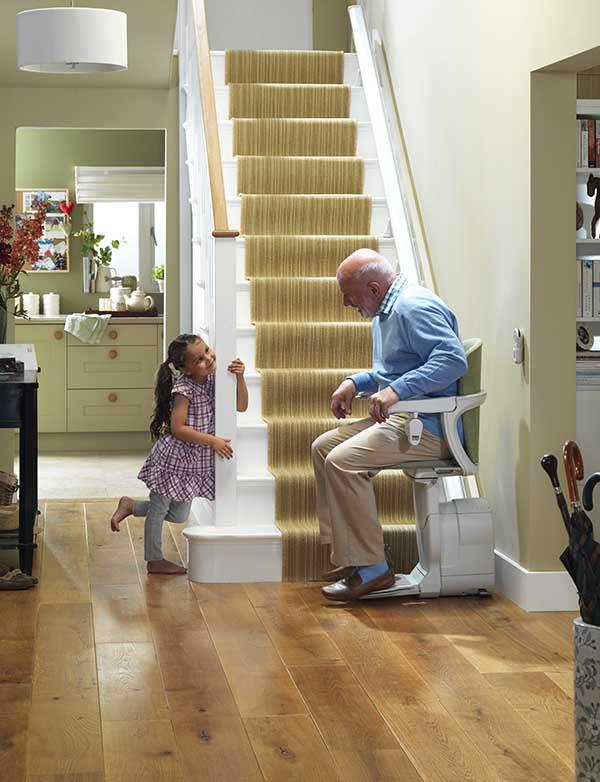 However, unlike home elevators, stair lifts are a more affordable way to regain your independence and ensure the safe transport of you and your loved ones up and down stairs. While stair lift models function the same way, their designs are distinguished.
Straight Stair Lifts
The straight stair lift is a generalized stair lift model that's designed to fit stairs that go straight up to the next level of your home. With affordable pricing and convenient installation, straight stair lifts can be installed in a matter of hours so you can enjoy the immediate results of a stair lift in your home.
Curved Stair Lifts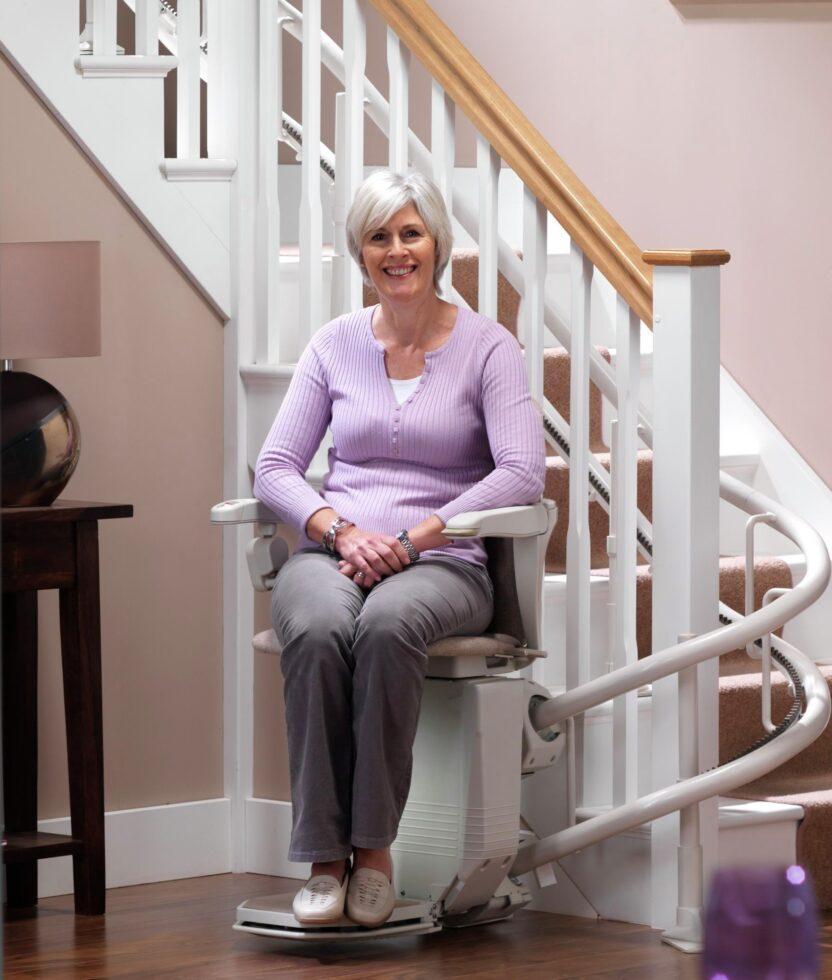 Curved stair lifts function the same as straight stair lifts, with a twist! Curved stair lifts are custom built to accommodate the unique style of your staircase. Whether your stair case has unique bends and turns or you have a spiral-step staircase, curved stair lifts are designed and customized to fit the exact style of your stairwell. This includes professional measurements beforehand.
At Access Elevator we serve homeowners in Buffalo, Erie, Pittsburgh, Ithaca, NY, Rochester, Morgantown, WV, and the surrounding areas with straight and curved stair lift technology. Handing all aspects of sales and installations, we make the process hassle-free for you and/or your loved ones.
As a family-owned and operated business, we are dedicated to making your life easier by equipping your home with the mobility technology needed to increase independence and convenience indoors. Contact us today to chat with an expert about our straight and curved stair lift technology!