There's nothing more appealing than a bold and attractive two-story home. With magnificent staircases and windows that peak down from the skies, multi-story homes are desirable and sought-after properties.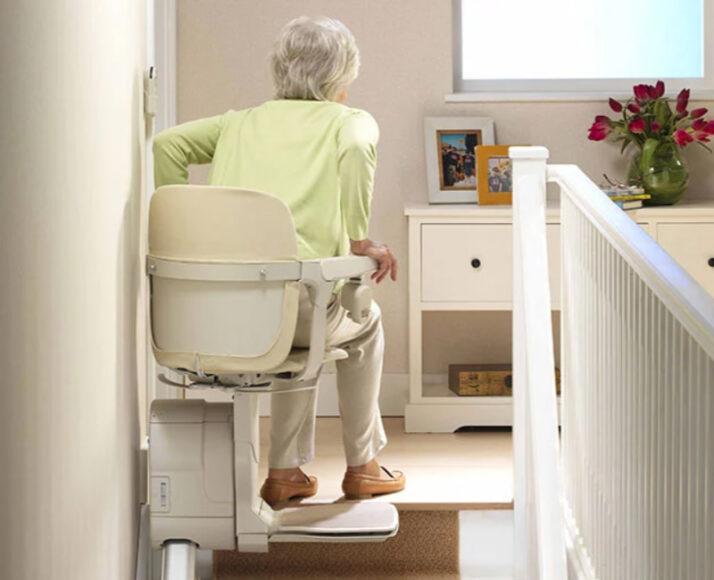 However, this magnificence is short-lived for aging homeowners and those with limited mobility. In fact, many homeowners choose to relocate from their multistory homes when the going gets tough.
But there is another way! Chair lift / Stairlift technology allows you to stay in your home and experience complete freedom and independence through the safe and effective stair chair technology that glides over staircases.
Here are three common chair lift styles for you to choose from:
Straight Chair Lifts – Straight stairlifts are built to accommodate straight stairwells that provide direct passages up and down staircases. These chair lifts can also be equipped for retractable rails for additional safety.
Curved Chair Lifts – Curved stairlifts are custom-built to accommodate your home's unique staircase. With rails that are built to fit over the turns, curves, and corners, you can enjoy increased independence without tarnishing your home's design.
Outdoor Chair Lifts – Outdoor stairlifts are a durable technology that is built to withstand harsh outdoor elements. With styles that fit over your outdoor staircase, you can go in and outside without worry about safety.
At Access Elevator we are proud to provide our clients in Ithaca, NY, Pittsburgh, Buffalo, Erie, Rochester, Morgantown, WV, and the surrounding areas with quality chair lift technology. Working with Stannah, we ensure that your home is equipped with the best-of-the-best so you and your loved ones can enjoy complete freedom, safety, and range of mobility throughout your home.
As a family owned and operated business since 1969, we treat you like more than a client–you're family! Call today to see how we can help you arm your home with chair lifts and other mobility solutions!