Are you feeling unsafe taking the stairs? Are you tired of worrying about trips or falls? Do stairs cause a burden for you or your loved ones? If you're struggling to overcome the burden of stairs, we're here to help!
Chair lifts, also known as stair lifts are an affordable and unique technology that allows individuals to travel up and down stairs in a seated position. Characterized by a chair or a platform that moves along a track attached to your staircase, chair lifts come in straight and curved models that accommodate any type of staircase.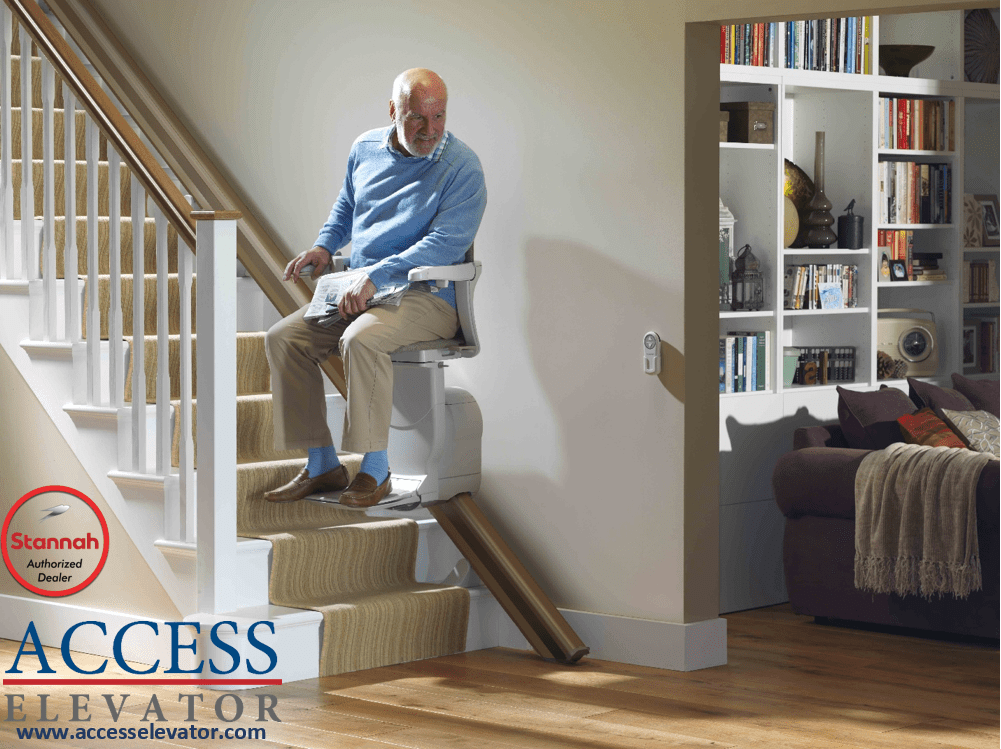 Without compromising the style of your staircase, chair lifts make indoor mobility safe and hassle-free. In fact, in light of the recent pandemic, smart homeowners are choosing to have chair lifts installed, so they can navigate indoors with ease.
If you're not sure if a chair lift is right for you, here are a few advantages of chair lift technology to consider:
Chair lifts provide individuals with an extra layer of safety by preventing injuries.
Chair lifts are easy to use and can be operated with simple controls.
Chair lifts allow individuals to independently navigate multiple levels of their home.
Chair lifts provide homeowners with aging-in-place options to avoid relocation.
At Access Elevator we have over five decades serving Morgantown, WV, Ithaca, NY, Erie, Buffalo, Pittsburgh, Rochester, and the surrounding areas with quality chair lift technology. By keeping up with the latest trends and innovations in home mobility, it's our passion to provide you and your loved ones with optimal technology that makes indoor mobility effortless and hassle-free.
Carrying a range of brands and styles, we're experts in the accessibility industry, making your comfort and mobility our top priority. To learn more about how we can help you get the chair lift you need, give us a call today.