A chair lift, also known as a platform or wheelchair lift, is a great home mobility solution for homes with multi-levels and platforms. Much like an elevator, the chair lift functions through the use of levers and cables that pull wheelchairs up and down levels safely.
Whether your home has a small incline or multiple stories, chair lifts eliminate challenges for residents with limited mobility and increase access to all areas of your home. However, not all chair lifts are the same.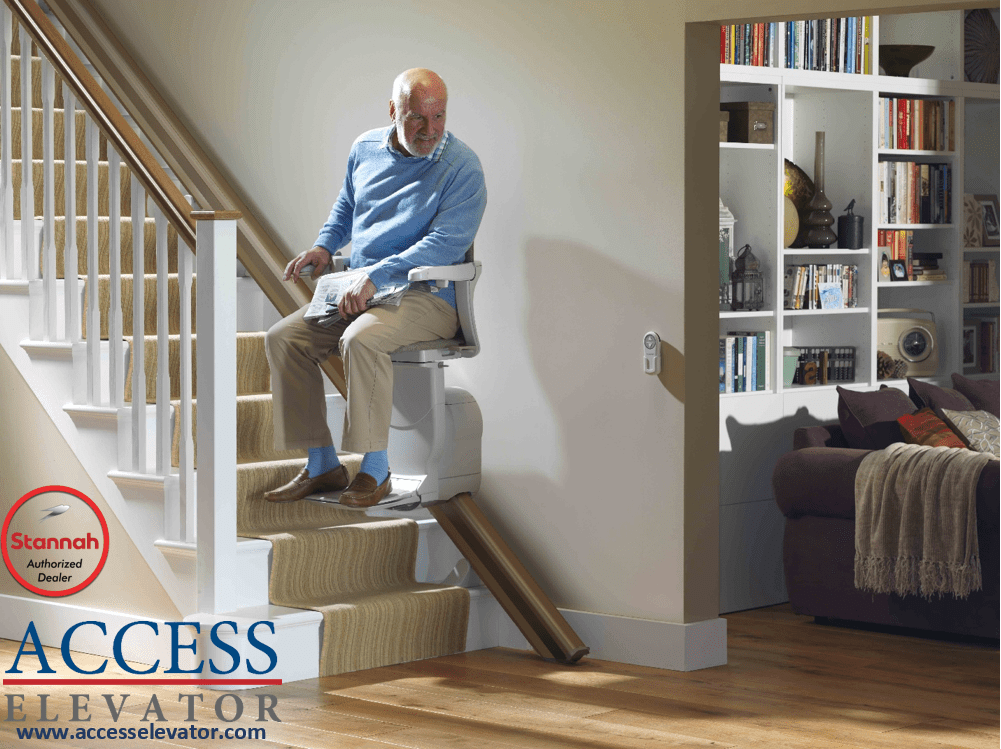 Here are four popular chair lift modes for your home:
At Access Elevator we have over 50 years of experience serving Pittsburgh, Morgantown, WV, Buffalo, Rochester, Ithaca, NY, Erie, and the surrounding areas with a range of home mobility solutions such as chair lift technology. With a team of highly skilled technicians and relationships with the most respected home mobility suppliers, we make indoor mobility easy for our valued clients.
Get in touch with us today by calling us, or learn more about chair lift options. You don't have to settle for limited mobility any longer! We're here to help you get the mobility solutions you require.