Chair lifts, also called stair lifts, have many misconceptions that keep residents from installing them and causing them to miss out on the opportunity to increase mobility and stay in their homes. Here are some of the misconceptions we've encountered.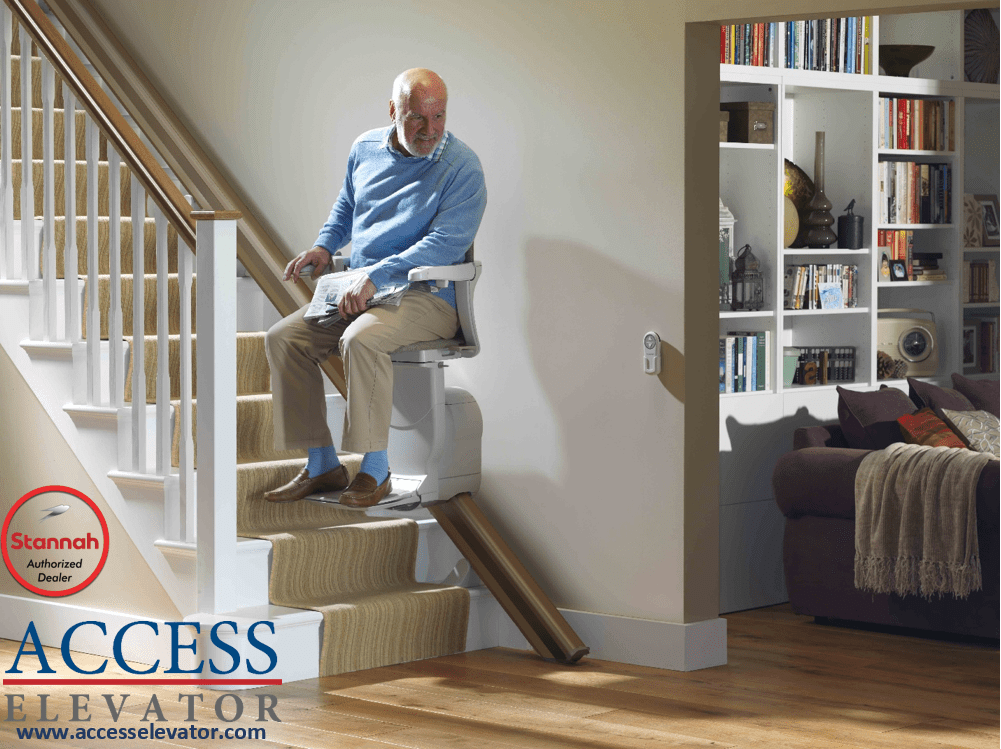 "Chair lifts must be installed to an exterior wall."  Actually, the track for chair lifts are installed on the stair risers. This opens up many different installation applications including outdoors, around curves, basement stairs and more. The whole chair lift system will never touch any load bearing wall. Or, any wall for that matter!

"Chair lifts are expensive."  Chair lifts are much more affordable than other options such as elevators or wheelchair lifts. We are not saying those assistive devices don't have their place, just that chair lifts are at the entry level for multi-story solutions. Additionally, there are other options to make chair lifts more affordable. Used models are sometimes available as well rental.  We are often asked about rental chair lifts when someone is leaving rehabilitation for a joint replacement.

"Chair lifts are not safe." Chair lifts have been designed with the safety of the passenger in mind. Chair lift manufacturers know that their passengers have mobility issues and have therefore designed multiple safety features including seatbelts, automatic seat lock, obstruction sensors, emergency stop buttons, and battery back-up power.

"Chair lifts will get in the way of other residents in the home." Almost all chair lifts fold up including the seat, arm rests and foot pad. Chair lifts that curve around corners are also available so that they not only start and finish on a floor level, they also stop out of the way of the staircase.
We understand your concerns for chair lifts, which is why we invite you to call Access Elevator. Not only will we answer your questions over the phone, we'll come to your house to give you a free evaluation and estimate. Chair lifts allow you to remain in your home for many more years, and we love to help our customers stay in their homes!