Having an elevator in your home may have seemed impossible 20 years ago. But with recent innovations in home mobility, installing an elevator for your home is more affordable and accessible than ever before. With various brands and styles to choose from, the possibilities are endless when it comes to residential elevator technology.
Residential elevators can help individuals with limited mobility regain their freedom and independence in the comfort of their homes. But aside from increased mobility, home elevator technology has various additional benefits, including: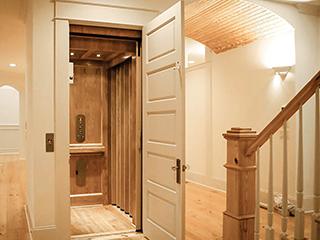 Increased property value – Home elevators are an investment that not only increases indoor mobility but the overall value of your home. In some cases, home elevators can increase the value of your home up to 20%
Convenience and usability for all household members – Elevators can help all household members traveling up and down multi-story homes with ease. From hauling laundry, groceries, large items, etc. elevators provide an extra layer of convenience for all household members.
Increased home security and safety – Home elevators can eliminate accidents and hazards that occur when traveling up and downstairs. They can also be secured with safety features that prevent unauthorized use.
At Access Elevator, we know just how frustrating multi-story buildings can be for individuals with limited mobility, which is why we work diligently to provide you with the right home elevator technology at the right price. Carrying a range of different elevator styles makes, and brands, our team helps you assess your needs and your budget to find the right elevator for your home.
Serving Buffalo, Rochester, Syracuse, Morgantown, WV, Ithaca, NY, Erie, and the surrounding areas for over 50 years, it is our pleasure to provide affordable elevator solutions to help individuals regain independence in their home. Call 888-668-5438 today to chat with our team about the elevator technology that's right for your home.