Stair lifts are an affordable and practical technology that can make life easier for individuals with limited mobility.
Whether you have decided on a stair lift for your home or not, it is normal to have questions about stair lifts, and we are here to help by answering some of the most important questions about this useful accessibility technology, such as:
Will my insurance cover the cost of my new stair lift?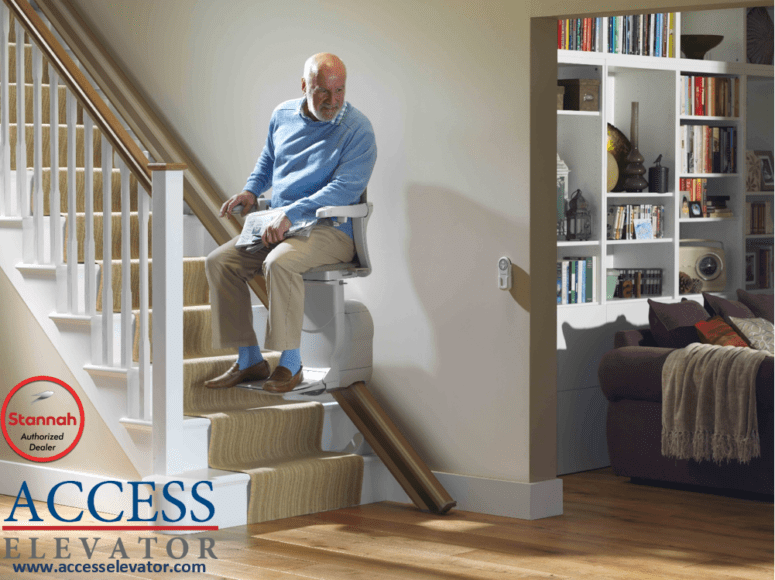 It is very unlikely that your insurance, either Medicare or other private insurance company, will cover the cost of your new stair lift.
What will happen to my stair lift in the event of a power outage?

In the event of a power outage, it is very likely that your stair lift will operate normally. Most stair lifts can be powered by batteries, and some even self-charge on the track.
How long does it take to install a stair lift?

Stair lift installation can take as little as two hours in some cases. It completely depends on your staircase and the type of stair lift being installed.
At Access Elevator we have been providing functional and affordable stair lifts in Ithaca, NY, Buffalo, Rochester, Erie, and the surrounding areas since 1969. With over half a century providing lift technology to homes and businesses in our community, we are the top choice for all home and commercial mobility technologies in our area. More than offering homeowners and businesses with affordable and practical stair lift solutions we are dedicated to providing unmatched customer service that goes above and beyond industry standards.
Whether you are searching for stair lift technology for the first time, or you are looking to invest in new technologies, we treat you with the undivided customer attention that you deserve. Get in touch with us today to learn more about stair lifts in Ithaca, NY, Buffalo, Rochester, Erie, and the surrounding areas!