Stairs can be a challenge for individuals with limited mobility. But stairway lifts can eliminate this challenge and promote safety, comfort, and accessibility. However, there are a few common misconceptions about stairway lifts that deter individuals from investing in stair lift technology.
It's important to address some of these misconceptions, which include:
Stairway lifts are only for seniors.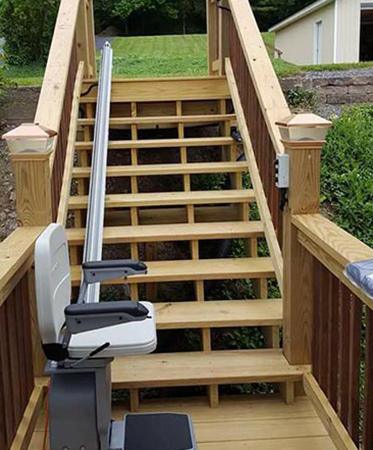 Stairway lifts are not just for elderly people, they are for anyone that needs an extra hand getting around the house. Immobility and pain can affect anyone, and stairway lifts can ensure that you have the freedom to move around your home without the burden of stairs getting in the way.
Stairway lift installation requires new electrical lines and major construction.

Actually, the installation of stairway lifts can be achieved in a few hours or less, depending on the type of stairway lift, with minimal interruption to your daily routine and home. In most cases there is no need to run an electrical line to your new stairway lift.
My stairway is too small for a stairway lift.

Even if you have a small and narrow stairwell, it is highly unlikely that your stairway is too small for stairway lift technology. Some compact stairway lifts can be folded into sizes of 12 inches or less.
At Access Elevator, we are proud to offer quality and affordable stairway lifts in Buffalo, Erie, Rochester, Ithaca, NY, and the surrounding areas. With experience offering stairway lift technology dating back to 1969, we have stayed current on the latest trends and technologies in home mobility to ensure that you and/or your loved ones have the most reliable and functional home accessibility solutions.
No matter if you are installing a stairway lift for the first time, or looking into new stairway lift technology for your residence, we work with you to find the ideal solutions that meet your practical and budgetary requirements.
If you are looking for the best stairway lift technology for your home, look no further than Access Elevator! Get in touch with us today to learn more about stairway lifts in stairway lifts in Buffalo, Erie, Rochester, Ithaca, NY, and the surrounding areas.