If you have limited mobility and you find that your stairs are challenging you from enjoying full use of your home, then it's time to install a stairlift. However, finding the right stairlift for your home can be sometimes be an overwhelming chore!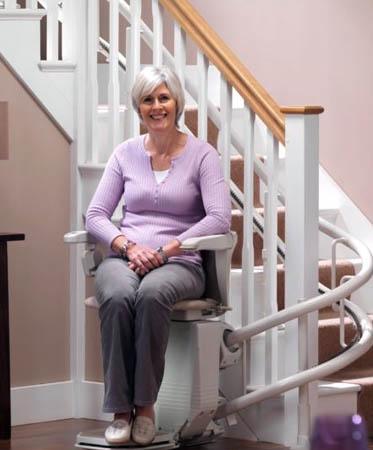 If you're not a home mobility expert, then the differences when comparing Acorn vs. Stannah stairlifts aren't obvious. But don't worry, we're here to help you understand both brands to make an educated and informed decision when purchasing the right stairlift for your home.
Acorn
Acorn is a one-size-fits-all stairlift brand manufactured in China. While some sales representatives may try to pressure you into purchasing an Acorn stairlift for your home, there are several disadvantages to look out for, such as:
Maximum weight capacities of 266 lbs.
No color or material customizations
No armrest controls
Excessive & bulky rail joints
No extra safety monitors
Only 12-month guarantees
Stannah
On the contrary, Stannah lets quality speak for itself with no-pressure sales and unmatched customer support dating back 150 years. With a reputation for excellence, Stannah stairlifts offer a range of benefits including:
Customized fits
Varieties of colors and styles
Ergonomically fashioned armrest controls
Automatic safety slowdown features
Powered retractable footrests (no bend)
10-year warranties
… and more!
When it comes to Acorn vs. Stannah, the choice is obvious! Stannah gives you what you need, and makes home mobility worry-free.
Our team of experts at Access Elevator gets to know you personally to provide you with the indoor mobility resources that fit your lifestyle, needs, and budget. With over half a century of experience providing clients like you with the right home mobility tools, we have a reputation for unparalleled customer service that outshine our competitors.
Carrying a range of Stannah stairlift styles that fit your requirements, we walk you through the entire process from selection to installation for hassle-free, efficient, and professional service that's done right the first time around. Contact us today to learn more about our Stannah models.