Platform lifts not only increase you or your loved one's independence indoors, but they just make life easier overall. By eliminating the burden of stairs, riders can move freely within homes and buildings without requiring special assistance. But if you are considering a platform lift for your business or residence, you may be overwhelmed by the amount of options available to you.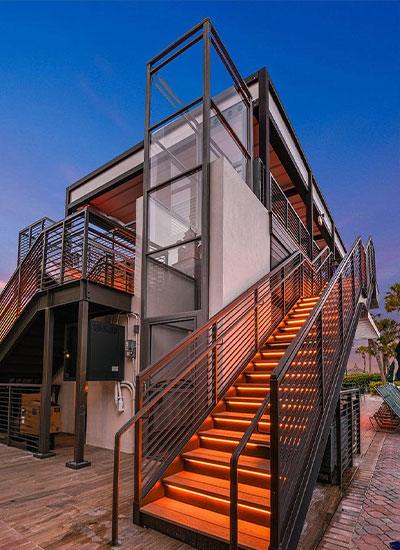 Reference this brief guide to understand which lift is right for you:
Cabin Platform Lifts – These lifts are similar to elevators in style and function, and come equipped with walls, floors, and a ceiling.
Enclosed Platform Lifts – Enclosed lifts function using constant pressure and are characterized by a moving platform and control panel moving up and down the structure itself.
Open Platform Lifts – This type of platform lift is ideal for short vertical movements and functions by traveling up and down on a guarded, open platform.
Wheelchair Platform Lifts – If your home or business has stairs, then this inclined platform lift is ideal, as it can be installed directly over staircases for transport up and down staircases.
At Access Elevator we are proud to provide the most reliable, affordable, and quality platform lifts in Buffalo, Rochester, Morgantown, Erie, Pittsburgh, WV, Ithaca, NY, and the surrounding areas. With experience dating back to 1969, we have over 50 years of expertise providing homeowners and businesses in the area with reliable platform lift technologies that make life easier. From shaftway platform lifts, unenclosed platform lifts, enclosed platform lifts, and more, we have a vast range of lift technologies to choose from and strong relationships with top vertical platform lift manufacturers, so you can get the best platform lifts at the best rates.
As a family owned and operated business, we treat you like more than a customer, you are a part of the Access Elevator family! Contact us today to get a quote on platform lifts in Buffalo, Rochester, Erie, Ithaca, NY, and the surrounding areas!