No matter who you are, mobility should not have to be an obstacle in your workplace or residence. With the advancement of modern technology, mobility is becoming more convenient and cost-effective than ever. But when choosing a wheelchair lift, how do you know that you're making the best choice?
When it comes to wheelchair lifts, not all models are created equal. Some traditional wheelchair lifts can be bulky, loud, and slow, making wheelchair lifts an unappealing option for residential and commercial mobility. Unenclosed wheelchair lifts, on the other hand, are one of the most popular lift choices due to their many benefits.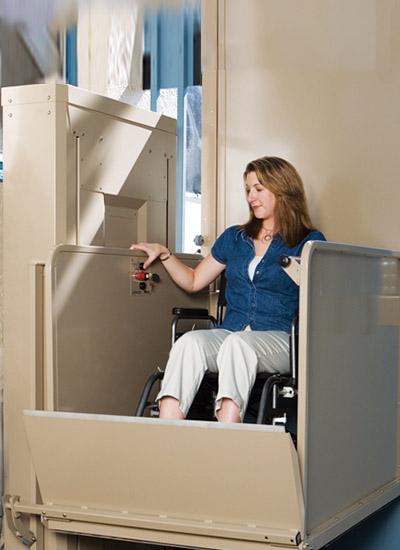 Unenclosed wheelchair lifts are safe– Unenclosed lifts are equipped with various safety functions that ensure secure and sustainable operation. With features such as non-skid platforms, emergency stop switches, and landing interlocks, these lifts are created for convenience and optimal safety.  
Unenclosed wheelchair lifts are quiet– Known for their swift and quiet function, unenclosed wheelchair lifts get you from point A to point B with minimal distraction and effort.
Unenclosed wheelchair lifts are affordable– Unlike other expensive indoor mobility options, wheelchair lifts are a quick and cost-friendly solution to indoor transportation issues. While some elevators can be expensive, unenclosed wheelchair lifts are an affordable and stylish alternative to larger home elevator units.
Unenclosed wheelchair lifts are easy to install and repair– With a simple design created with convenience in mind, unenclosed wheelchair lifts are engineered for easy installations and repairs. If you ever have an issue with your lift, repairs are not only affordable, but quick, with minimal interruption to your everyday life.
Unenclosed wheelchair lifts are versatile– With over 200 different color options, unenclosed wheelchair lifts are made in a wide variety of styles and colors to match your home or building, making them a more attractive option than traditional enclosed wheelchair lifts.
To learn more about the unenclosed wheelchair lifts available to you, contact Access Elevator. With years of experience in home and commercial mobility solutions, Access Elevator offers the most up-to-date products for increased convenience and optimal function.