At Access Elevator, we are proud to offer our valued clients stairlifts in Buffalo, Erie, Ithaca, NY, Morgantown, WV, Rochester, and the surrounding areas. But with so many stairlift modes vying for your attention, we did the research for you to provide you with the best stairlift technology on the market: Stannah Stairlifts!
Stannah provides its users with unmatched features for optimal function and mobility. Here are 4 ways Stannah Stairlifts are built for your convenience.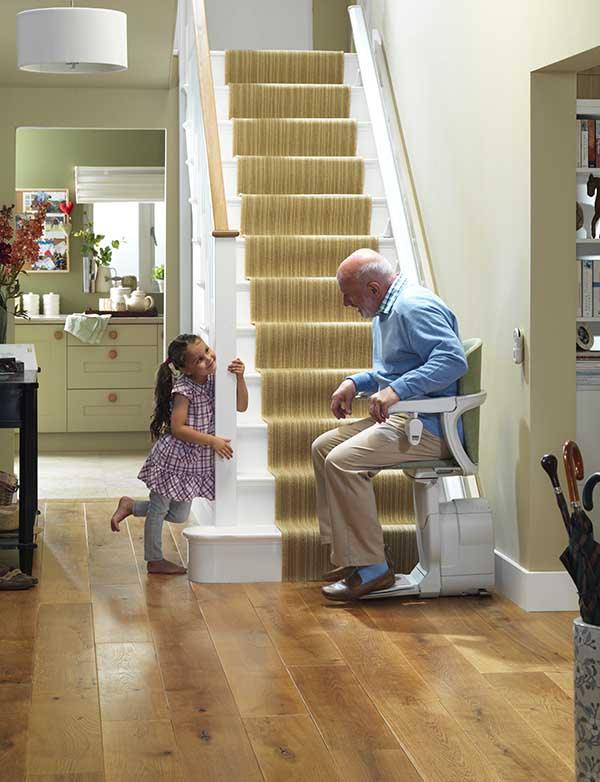 Stannah Stairlifts come in a variety of shapes, styles, and models to fit your home's unique features. Whether your staircase goes straight to the next level or you have a spiral design, there's a Stannah style for all your indoor and outdoor mobility needs.
If you're looking for a stairlift in Buffalo, Erie, Ithaca, NY, Morgantown, WV, Rochester, or areas close by, you'll find there are several lift options to choose from. We've found that Stannah Stairlifts have the easiest and most convenient controls for simple and hassle-free use. Whether you're using a joystick or a basic click of a button, Stannah lifts allow you to go up and down without trouble.
There's no stairlift company more dedicated to your safety than Stannah. These stairlifts have obstruction sensors, safety seatbelts, folding rails, pressure controls, and more, all to ensure your safety!
Technology You Can Rely On
Stannah is so confident in their flawless design that they provide buyers with a lifetime warranty on the motor and gearbox of their lifts. With a guarantee of 10 years of overall use of parts and 20 years on motors, you'll never be without reliable stairlift technology for your home.
At Access Elevator we provide homeowners with Stannah Stairlifts in Buffalo, NY, Erie, PA, Ithaca, NY, Morgantown, WV, Rochester, NY and the surrounding areas. Working with you and your budget, we provide you with the right mobility technology that fits your home and your specific needs. For home mobility solutions you can rely on, give us a call today or contact us to get a quote!